Happy New Year! I've taken a few weeks off now (maybe one too many) but I'm back and ready to deliver some tasty recipes to you. It took me a while to work out what 2017 was to me.
It's a brand spanking new year. The calendar has officially rolled over and everyone seems to already be reminiscing or burying the memories of 2017. I'm definitely welcoming the new year; a fresh start, a clean slate, a sparkly new chapter. We all roll our eyes at the new year new me mantra – but I think deep down, everyone is happy for the turn of the page. January 1 brings a wave of motivation and determination, and I don't think that is a bad thing in the slightest. It is the maintenance of these feelings that is most difficult.  I'm not one for new years resolutions, as I always failed to stick with them and instead I've opted for goal setting. Which in a way, is actually just resolutions masked under a different term. For the past few years, my only goal has been to develop better habits – but now I've realised that is much too broad.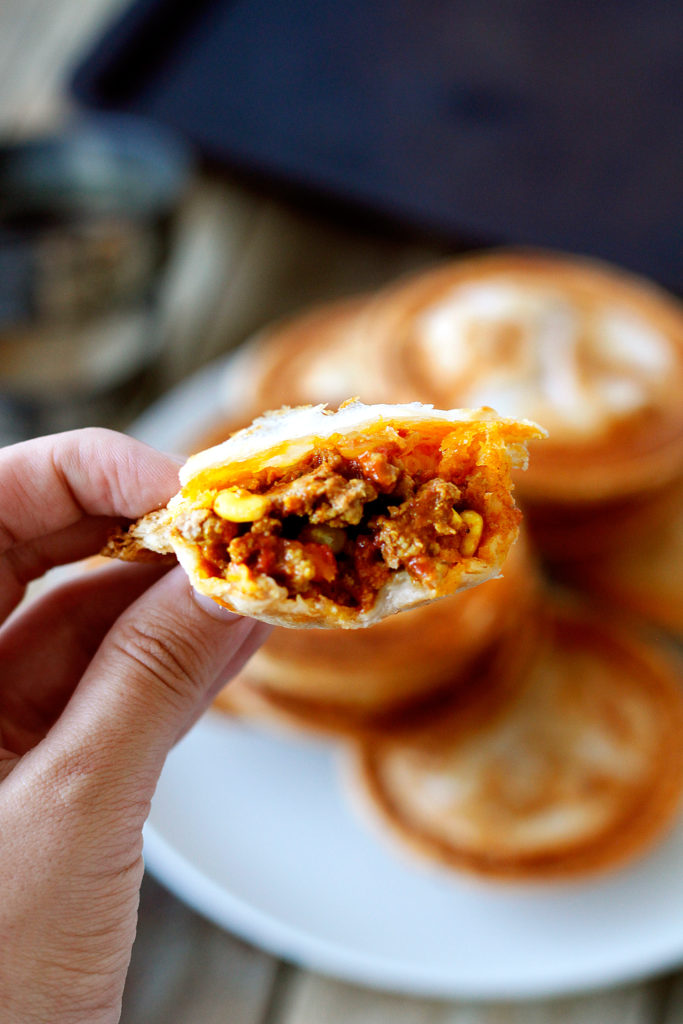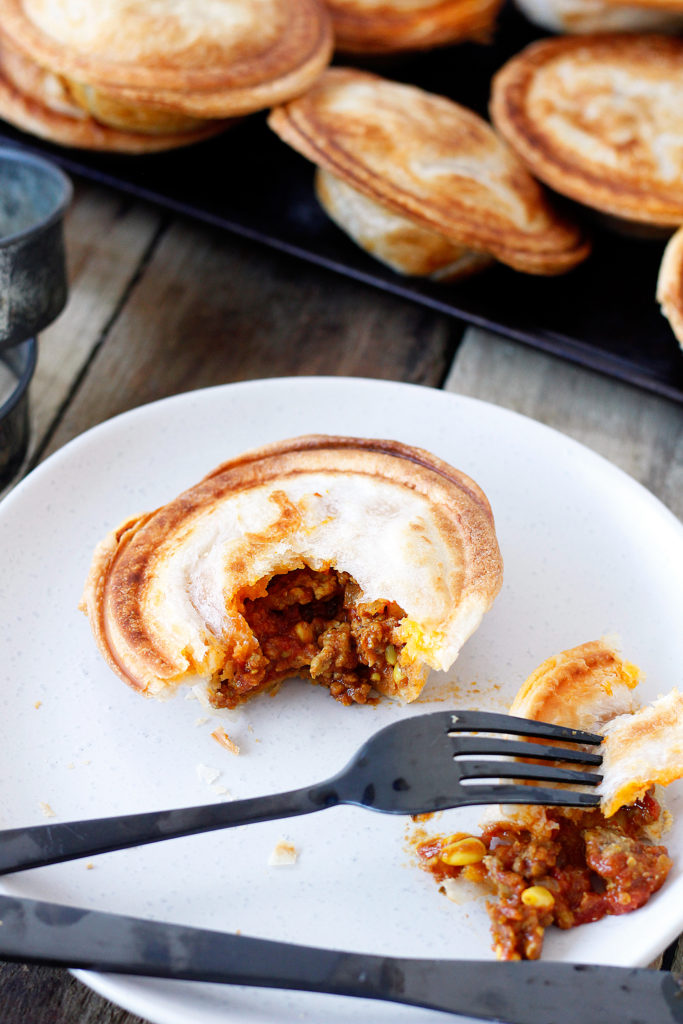 2017 wasn't a good year, or a bad year for me. I did achieve some and I didn't achieve much. I was happy and I was sad and I was grumpy in waves across the 12 months. I worked incredibly hard and I was terribly lazy. I was self-centred but at the same time I lacked self care and self love. It was eh. I was meh. Everything was bleh. I've realised that new years resolutions are not something to be mocked – instead we should embrace them and try and sustain them for as long as possible.
One thing I'm looking to improve on this year is to be much more consistent with Eatnik. I love developing recipes and playing with food photography, and I hope to continue to do this throughout 2018. If you have any recipes you'd like to see, please comment on this post, or send me a private message on Facebook or Instagram.
So, here is to a fantastic year for the both of us, full of success and happiness! 2018 can be whatever you make of it, so don't put the next 12 months to waste.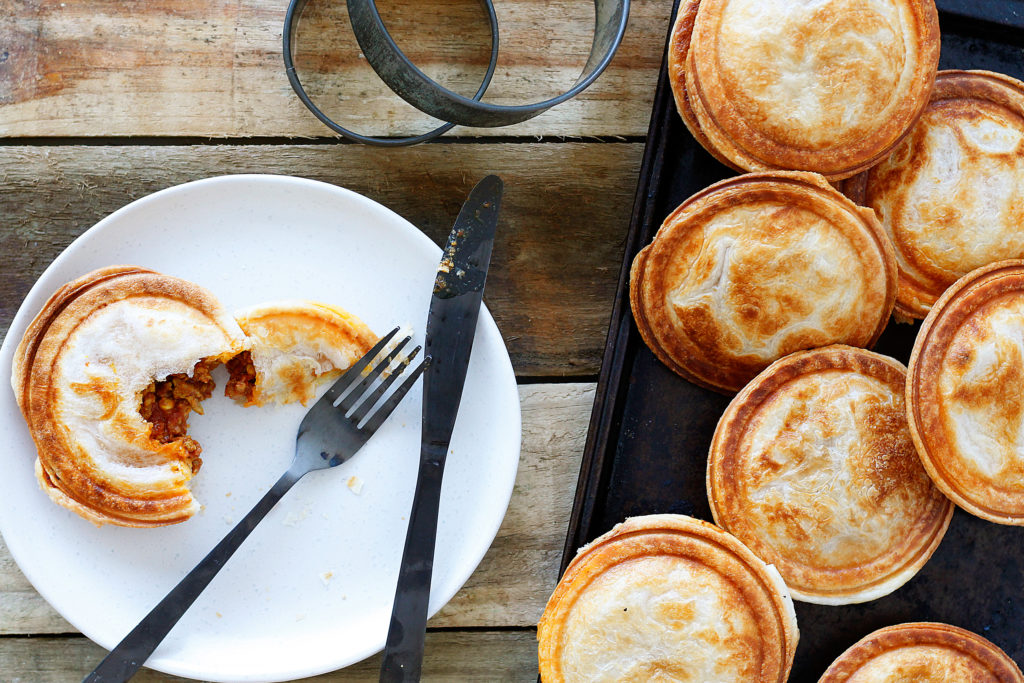 Today I bring you mini spiced lamb pies. Pies are definitely not an everyday food, instead opt to eat them on special occasions and in moderation. A few years ago I invested in a pie maker from Kmart, making pies ten-fold easier to make. However, you can use a simple muffin tin to make these pies easily enough.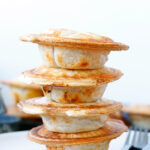 Spiced Lamb Pies
Ingredients
2

tsp

olive oil

1

brown

onion

, finely chopped

1

clove

garlic

, finely chopped

2

tsp

dried mint

1

tsp

ground cumin

1

tsp

ground ginger

1/2

tsp

ground turmeric

500

g

lamb mince

400

g

tin diced tomatoes

1

tbsp

tomato paste

1/3

cup

toasted pine nuts

6

square sheets of puff pastry
Instructions
In a medium size saucepan, heat olive oil and sauté onion and garlic until soft. Add spices and fry for two minutes or until fragrant. Add lamb mince and cook until browned.

Pour in tinned tomatoes and add tomato paste. Turn heat to low and allow mince mixture to simmer for 20 minutes. Finally, add pine nuts and stir to combine. Take mince off the stove and allow to cool slightly before making pies.

For the pies, cut out circles in the pastry for the base and top of the pie using cookie cutters. If you are using a pie maker, often it comes with circle cutters in the suitable size.

Grease pie maker with a little spray oil and place pastry base circle in the moulds. Scoop in approximately two heaped tablespoons of mince mixture. Top pie with second pastry circle. Close the pie maker and secure shut. Cook pies for 8-10 minutes or until golden brown. Repeat with the rest of the pastry. Serve hot.
---
Let me see all of your food creations and delicious snaps by using the hashtag #eatnik on your photos! 
3