Chai has always been one of my favourite drinks to enjoy both hot or cold. I love the flavours and fragrance of the spices – it is a reminder of the festive season. My mother has always brewed her own chai tea on the stove, and it became something that I truely looked forward to whenever I would visit. She taught me the recipe herself, and I was surprised at how simple and straightforward it is.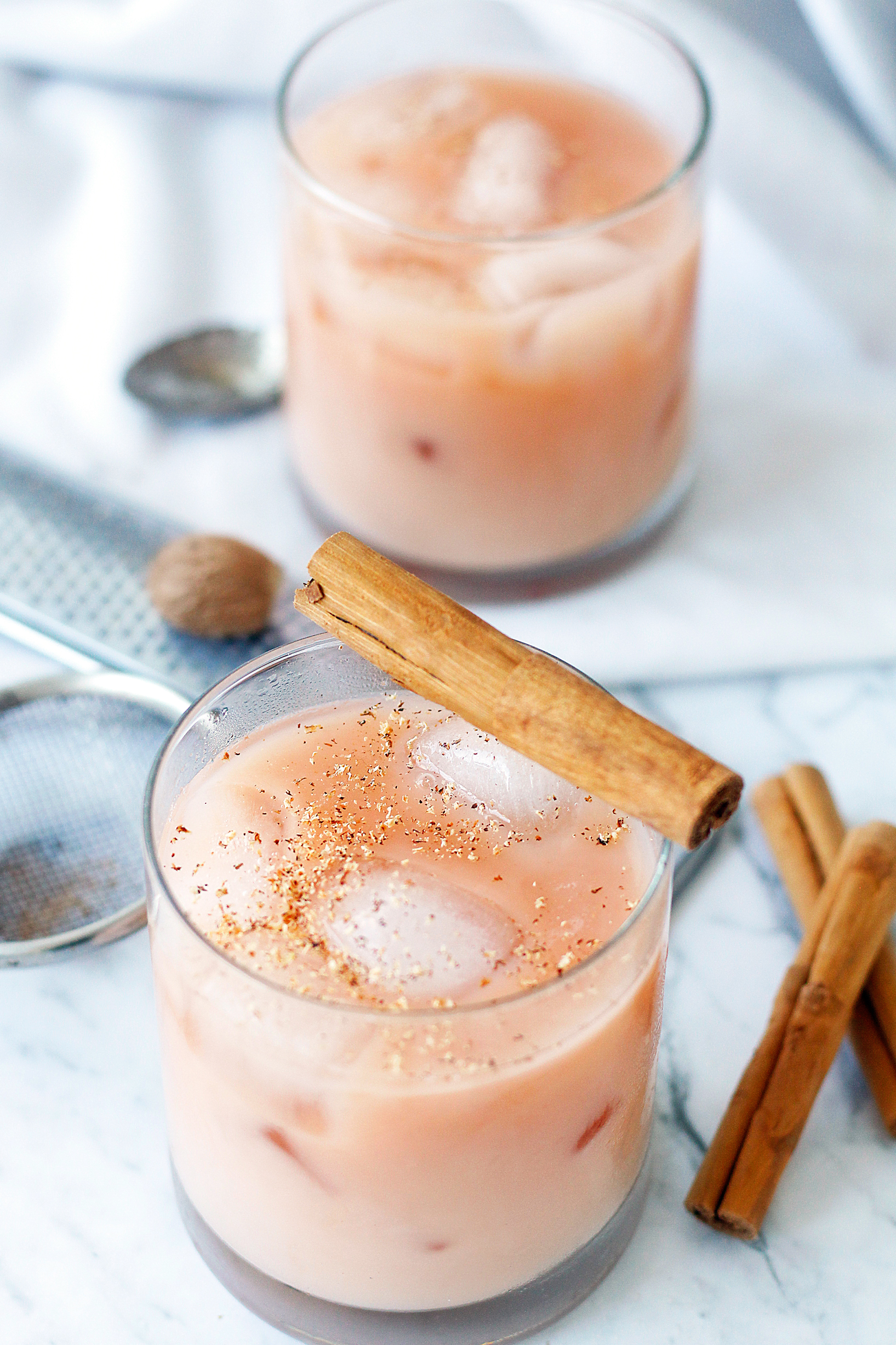 I've made this chai brew, both hot and cold, for my friends and family, all who love the authentic smell and flavour of the spice, compared to the sugary syrups or powders you receive when you order chai at many cafes. The sweetness in this drink depends on the person. You could make this recipe with coconut sugar as well (like my mother does), but I prefer to used sweetener. Milk is also optional, as well as the type of milk. I use cow's milk, however I've tried coconut and almond milk, or vanilla soy milk before as well, all with delicious results. You have a lot of freedom with this recipe. It is very simple, so feel free to get creative.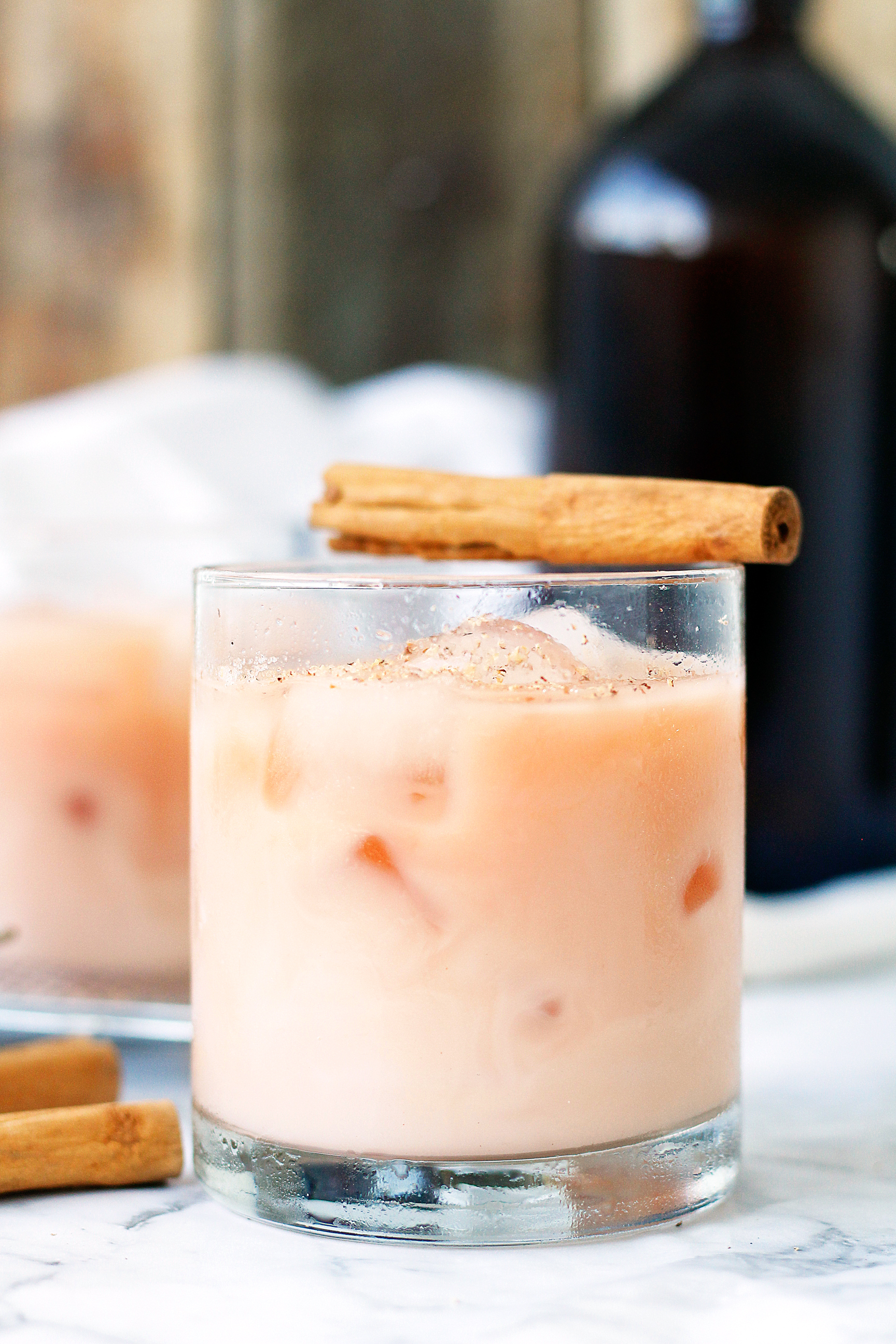 Just recently I used this particular recipe to make a booze-infused version, by adding a shot of brandy to the glass before topping with the cold chai brew. Topped with vanilla soy and a generous dusting of freshly grated nutmeg, it was the perfect sweet cooling drink for Australia's warm summer climate.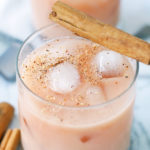 Iced Chai
Ingredients
1-1.5

L

water

3

cm

nob of ginger

, slightly crushed

1

stick cinnamon

1/2

whole nutmeg

, crushed into pieces

6

cloves

6

cardamom pods

, slightly crushed

4

tbsp

Natvia natural sweetener

1/2

cup

milk

Whole nutmeg for grating
Instructions
In a large pot filled with 1.5 litres of water, add ginger, cinnamon, nutmeg pieces, cloves and cardamom pods. Bring to the boil, cover the pot with a lid and allow to simmer for 30-40 minutes until the water is fragrant.

Remove from heat and stir in sweetener. Cool the liquid down to room temperature or colder.

To serve, strain liquid through a sieve into glasses filled with ice. Top with a little milk and grated nutmeg.
Recipe Notes
For a stronger drink, add four black teabags into the water during the last five minutes of brew time. 
For a little festive cheer, add 15-30mL of Brandy or rum liqueur into a glass of ice before straining chai mixture on top. 
---
Let me see all of your food creations and delicious snaps by using the hashtag #eatnik on your photos! 
This recipe is in collaboration with Natvia.
2