While Halloween isn't celebrated in the same fashion in Australia versus America, we still see an increase in pumpkin-flavoured foodstuffs pop up on the shelves and in many cafes at this time of year.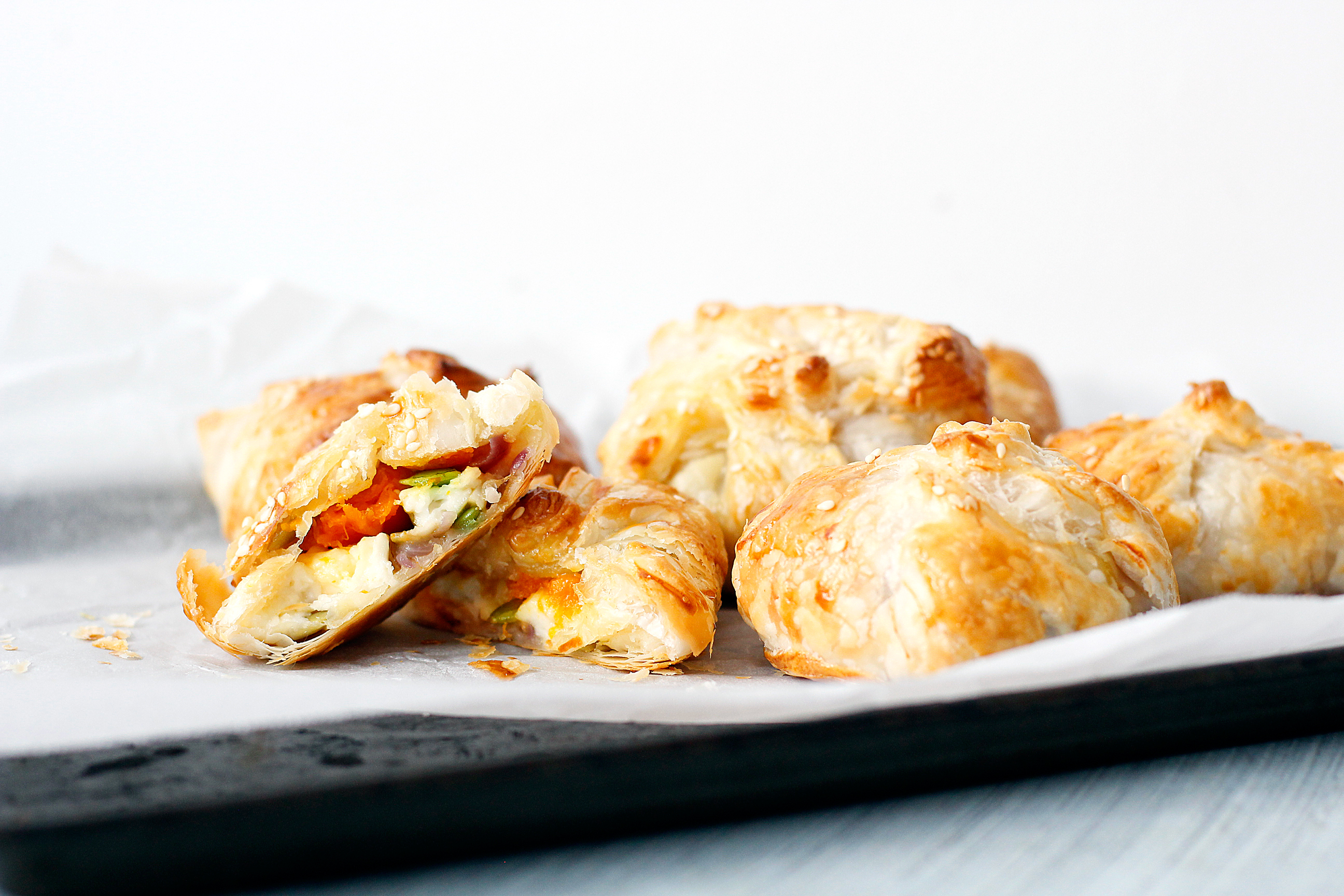 Pumpkin is an incredibly versatile vegetable, packed full of vitamins and antioxidants ready to give your meal a nutritional boost. This vegetables contains fibre, zinc, vitamin A, vitamin C, vitamin E, potassium and beta-carotene, that reddish orange pigment. Pumpkin can be used in both sweet and savoury recipes – and is done so in the masses around October – think pumpkin pie, pumpkin spice lattes, pumpkin soup or pumpkin pasties.
Pumpkin works well with warm spices like cinnamon, nutmeg and cumin and can be very easily pan fried, roasted or steamed. It can be used like this in a warm salad, as a side to roast meat, or blitzed into a silky puree to create a bright sauce for pasta or a filling for a sweet pie. Like I said, super versatile.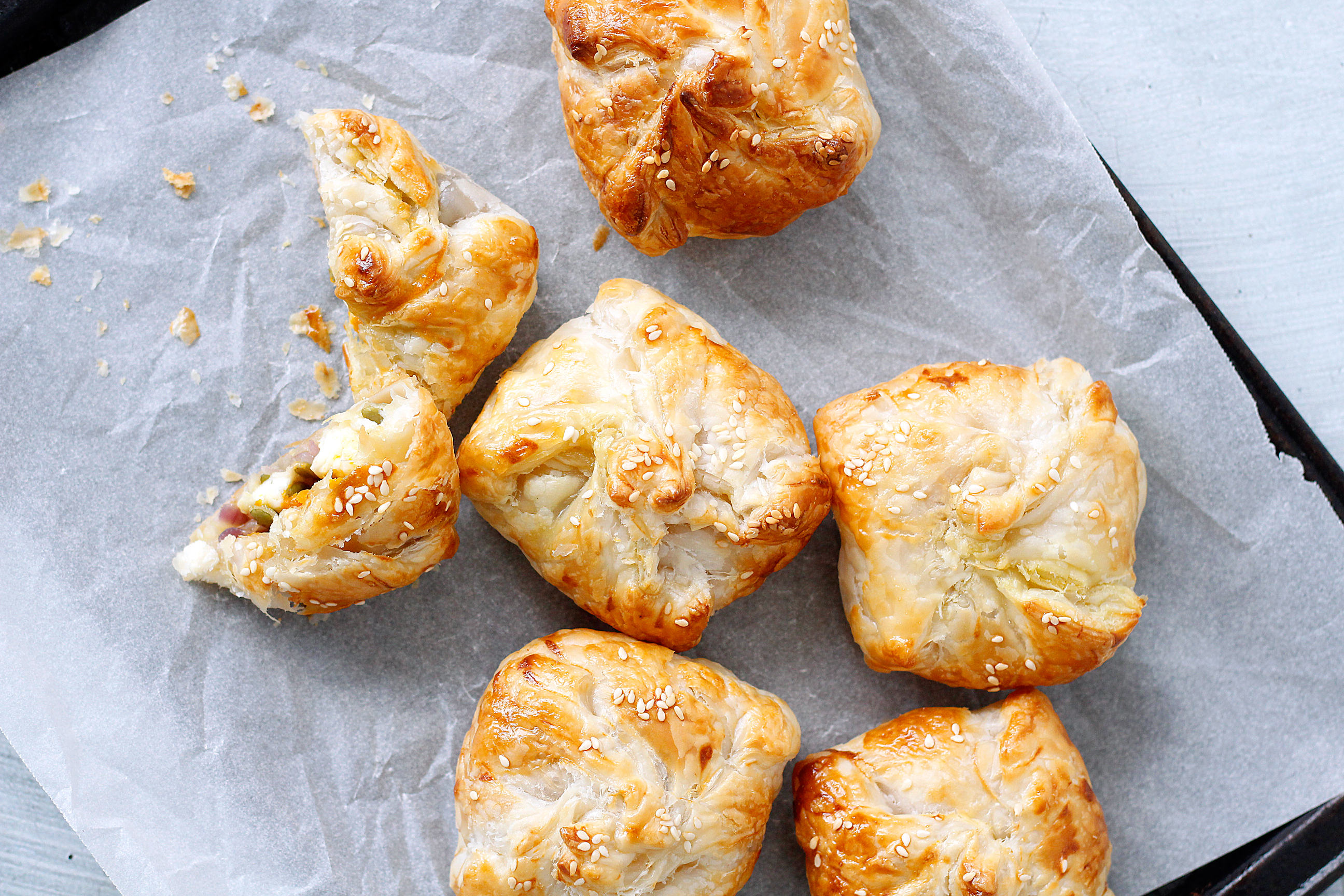 Pumpkin is almost always in my fridge. Like everyone, I love hot pumpkin soup in the cooler months mashed pumpkin as an alternative to potato. These pasties are a combination of many of my favourite  ingredients, with the added texture pumpkin seeds for a little crunch. These are tasty and very easy to make – always the requirements for my recipes it seems. If you're hosting a Halloween get together, throw these out in the middle of the table for a savoury bite featuring the themed vegetable.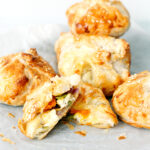 Pumpkin & Haloumi Pasties
Ingredients
500

g

pumpkin

, cut into 1cm cubes

2

tsp

olive oil

Pinch of salt

Olive oil spray

250

g

haloumi

, cut into 1 cm cubes

1

red onion

, sliced thinly

1/3

cup

pumpkin seeds

1/2

cup

shredded parmesan

3

sheets

puff pastry

1

egg

, lightly whisked

Sesame seeds for sprinkling
Instructions
Preheat oven to 180ºC. On a baking tray lined with paper, place pumpkin cubes. Toss lightly with oil and salt and bake for 30 minutes, until soft and caramelised around the edges. Remove tray from oven, but keep oven on.

Meanwhile, heat a fry pan over a medium heat. Spray lightly with oil. Cook haloumi until soft and crispy. Remove from heat.

Using a little more spray oil, sauté red onion until caramelised. In a bowl, combine cooked pumpkin, haloumi, onion, pumpkin seeds and parmesan. Stir to combine.

Slice puff pastry squares into four smaller squares. Divide mixture on to squares, pull all four corners together and twist. Fold each side in so the filling is enclosed inside the pastry. Brush each pastie with egg, and sprinkle with sesame seeds.

Bake in the oven for 25-30 minutes or until crunchy and golden on the outside.
---
Let me see all of your food creations and delicious snaps by using the hashtag #eatnik on your photos! 
5