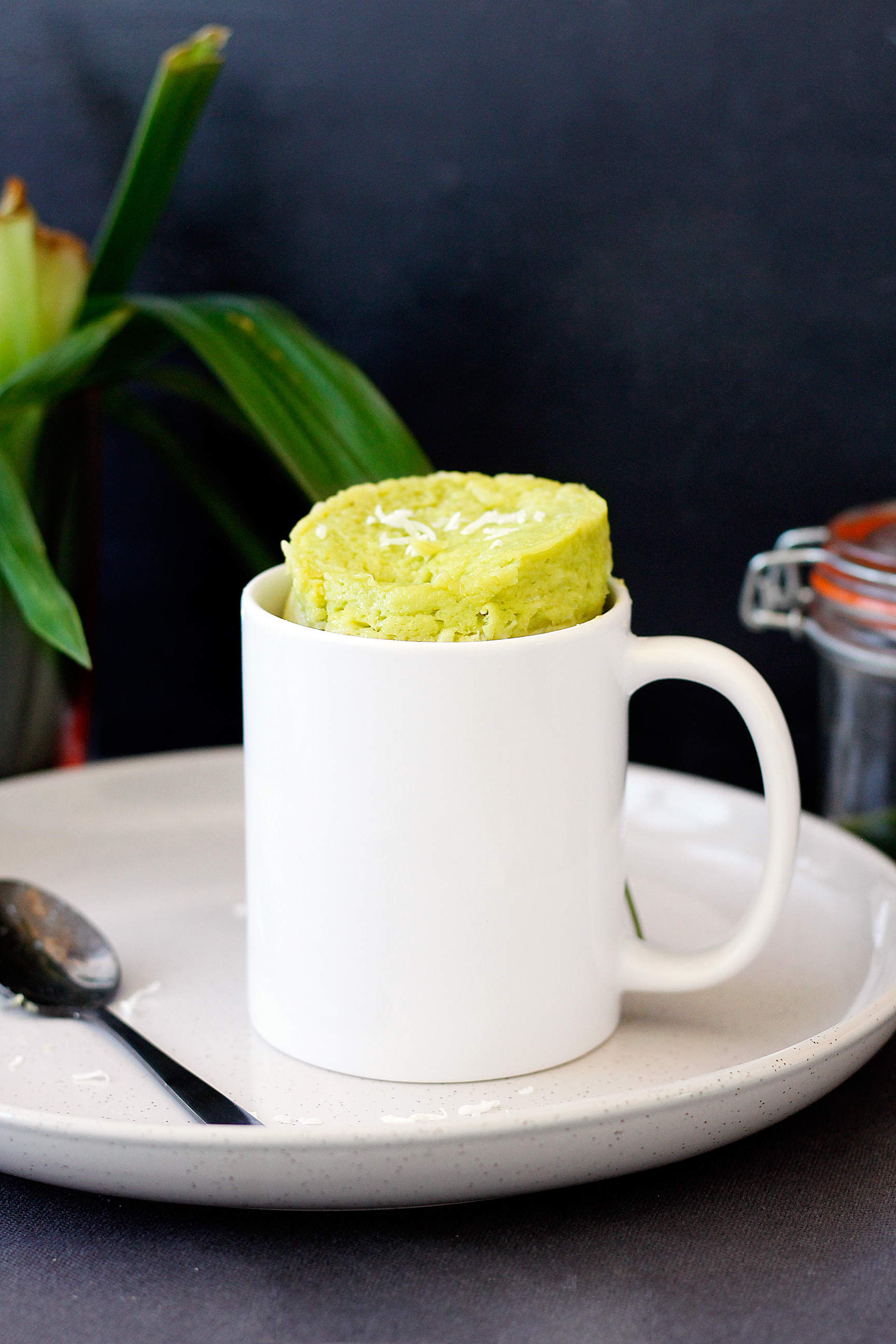 The simplest of desserts, the mug cake is a time-poor persons go to when craving a sweet treat of an evening (or any time of day really). With no shortage of mugs in my house, I'm always keen to eat my meal out of a cup. It's just great for portability! One that can be ready in under five minutes? Yes please!
I've made many mug cakes in my time, from chocolate to banana to peanut butter and jam. They're all easy, and they're all delicious. So I thought why not combine the wondrous cake in a mug with the Asian flavours of pandan and coconut? Pandan has got to be one of my favourite fragrant flavours of all time. It's slightly sweet, vanilla, grass-ish smell reminds me of eating Asian sweet treats in Malaysia with my mum many a year ago.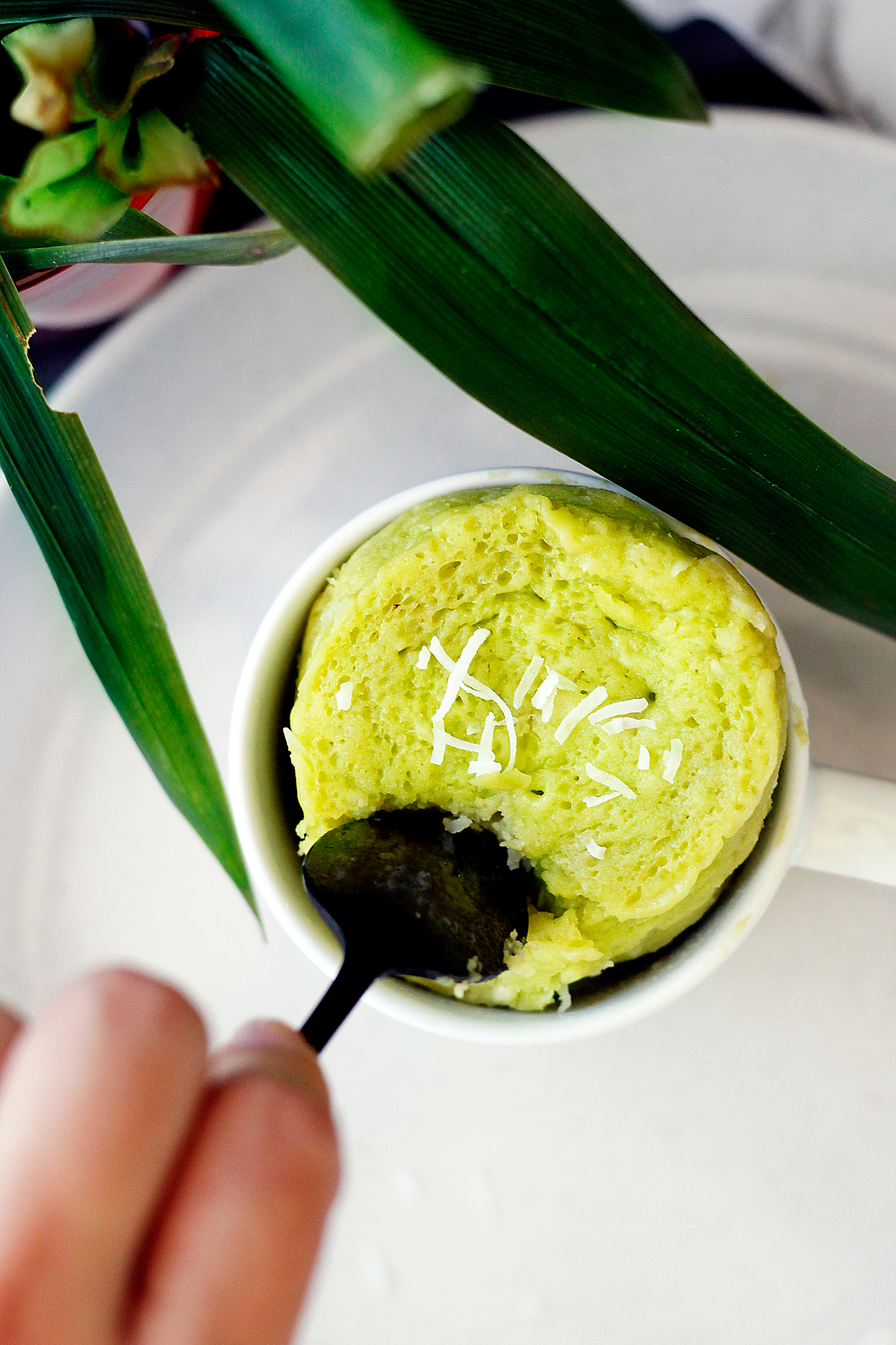 Due to the speediness of this recipe, I put together another little video recipe, where you can see me put together this mug cake in under 90 seconds. If you don't like pandan (crazy), or you don't have access to it, you can swap out the pandan extract in this recipe for 1 tsp of vanilla extract, and turn this cake into a vanilla coconut mug cake.
For the pandan extract, I chopped 5-6 pandan leaves roughly and threw them into my blender, almost covering the leaves with cool water. I blended for about two minutes and then strained the liquid through a fine cloth. Keep your extract in the fridge. Alternatively, some Asian grocers stock pre-made pandan essence, which you can also use in this recipe, but you may not get the pleasant green tinge in your cake.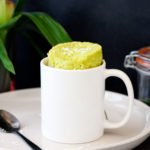 Pandan Coconut Mug Cake
The easiest of desserts to make, I've given the humble mug cake a twist with the fragrant flavours of pandan and coconut.
Ingredients
1

tbsp

coconut oil

, melted

2

tbsp

pandan extract

2

tbsp

sweetener

1

egg

1

tbsp

shredded coconut

1/4

cup

self-raising flour

Coconut yoghurt

, to serve

Kaya (coconut jam)

, to serve

Extra shredded coconut

, to serve
Instructions
In a mug, combine the coconut oil, pandan extract, natural sweetener and egg. Whisk to combine. Add the coconut and self raising flour and whisk again.

Microwave for 2-3 minutes and until cake has cooked and risen.

Serve immediately, either in the mug or turned out on to a dish, with a dollop of coconut yoghurt, kaya and a sprinkle of shredded coconut.
---
Let me see all of your food creations and delicious snaps by using the hashtag #eatnik on your photos!
1