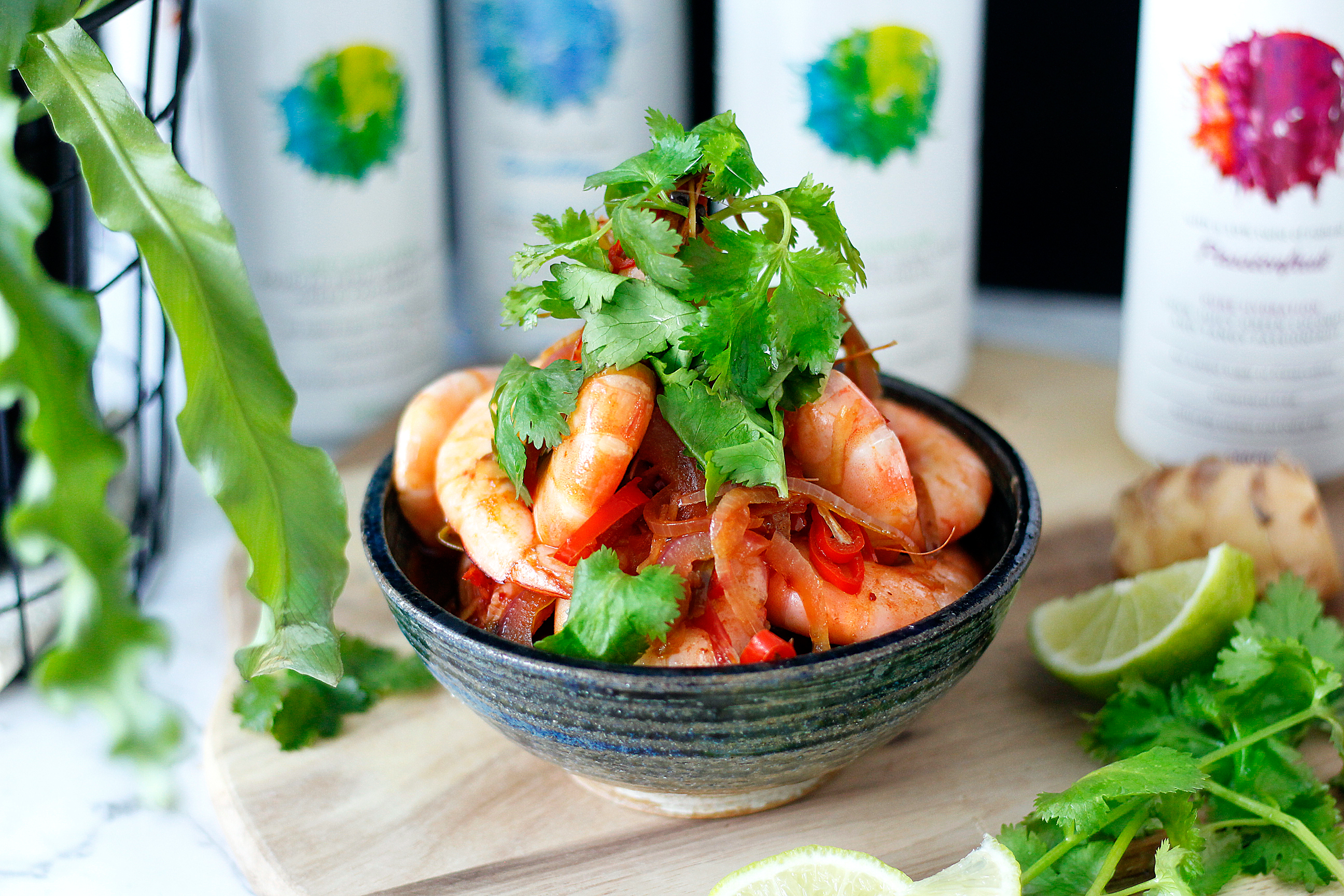 It took me a minute to sort out a title for this recipe because of the variety of tastes used to create this flavoursome broth. The thing I love about Asian food is the combination of sweet, salty, sour, spicy and umami tastes that can be present with each mouthful. It makes for an addictive dining experience. 'Spicy Sweet and Sour Chilli Prawns in a Coconut Broth' seems to long of a title though.
I had a delivery from local Brisbane company Coco Coast who make canned coconut water products with the water from green coconuts in Vietnam. Supporting small business is important to me, and as a long time lover of coconut water and a sucker for pretty product packaging, s'if I could resist the sleek canned goodness that is Coco Coast coconut water. It comes in three different varieties – natural, sparkling and passionfruit. While there are a lot of canned coconut waters on the market, the taste of Coco Coast is up there with the best I've tried. It tastes like a fresh coconut, but in a much more portable (and pretty) can.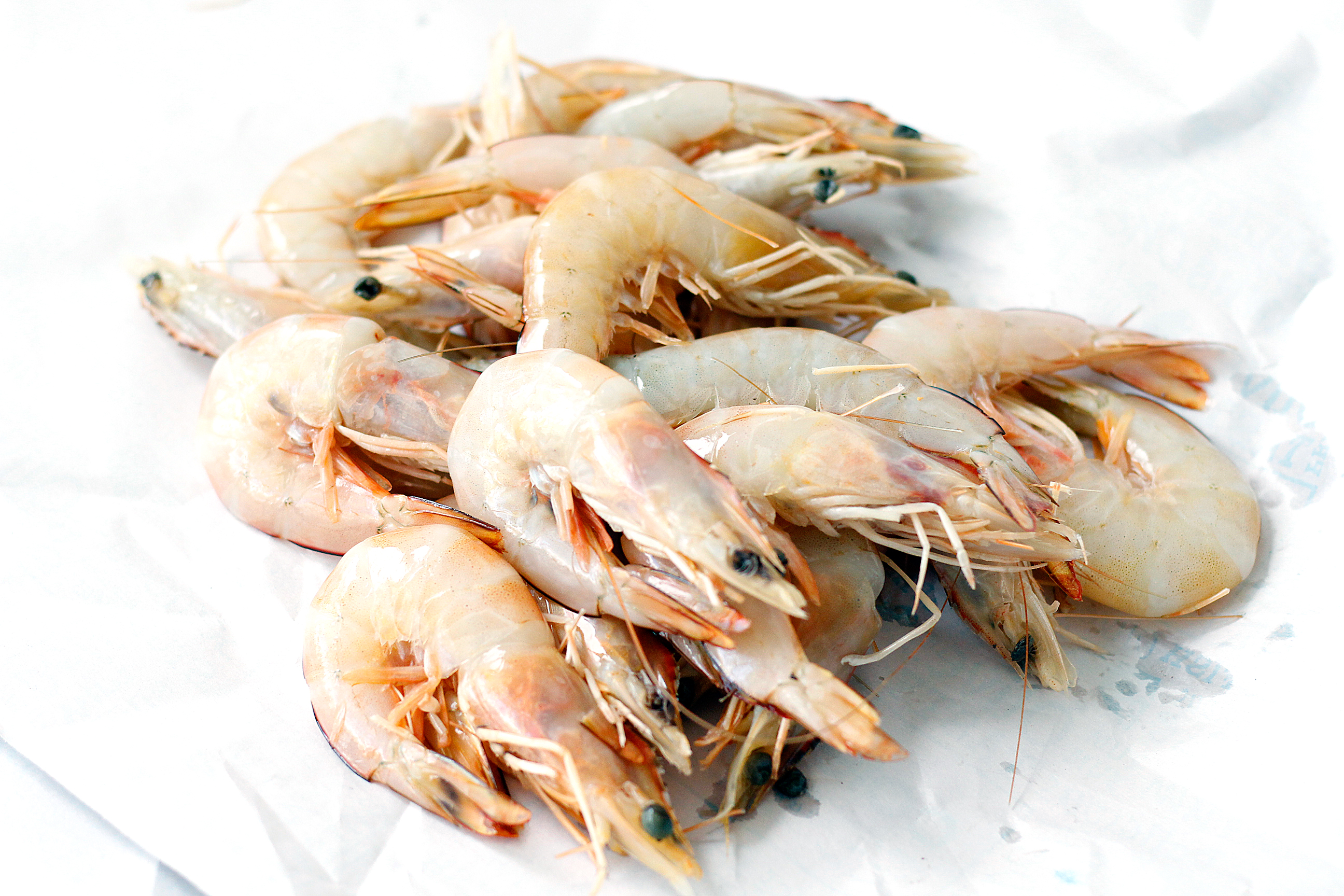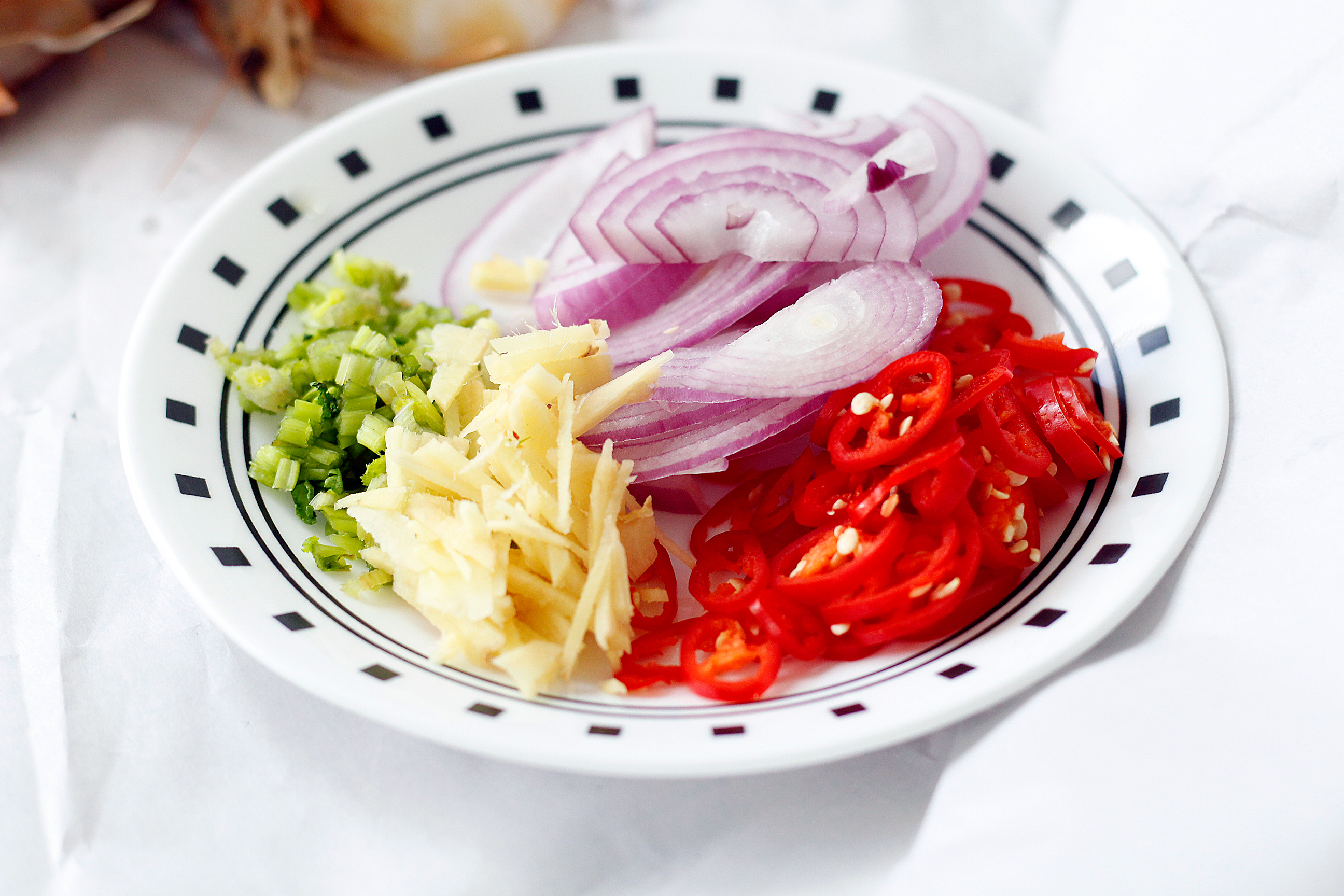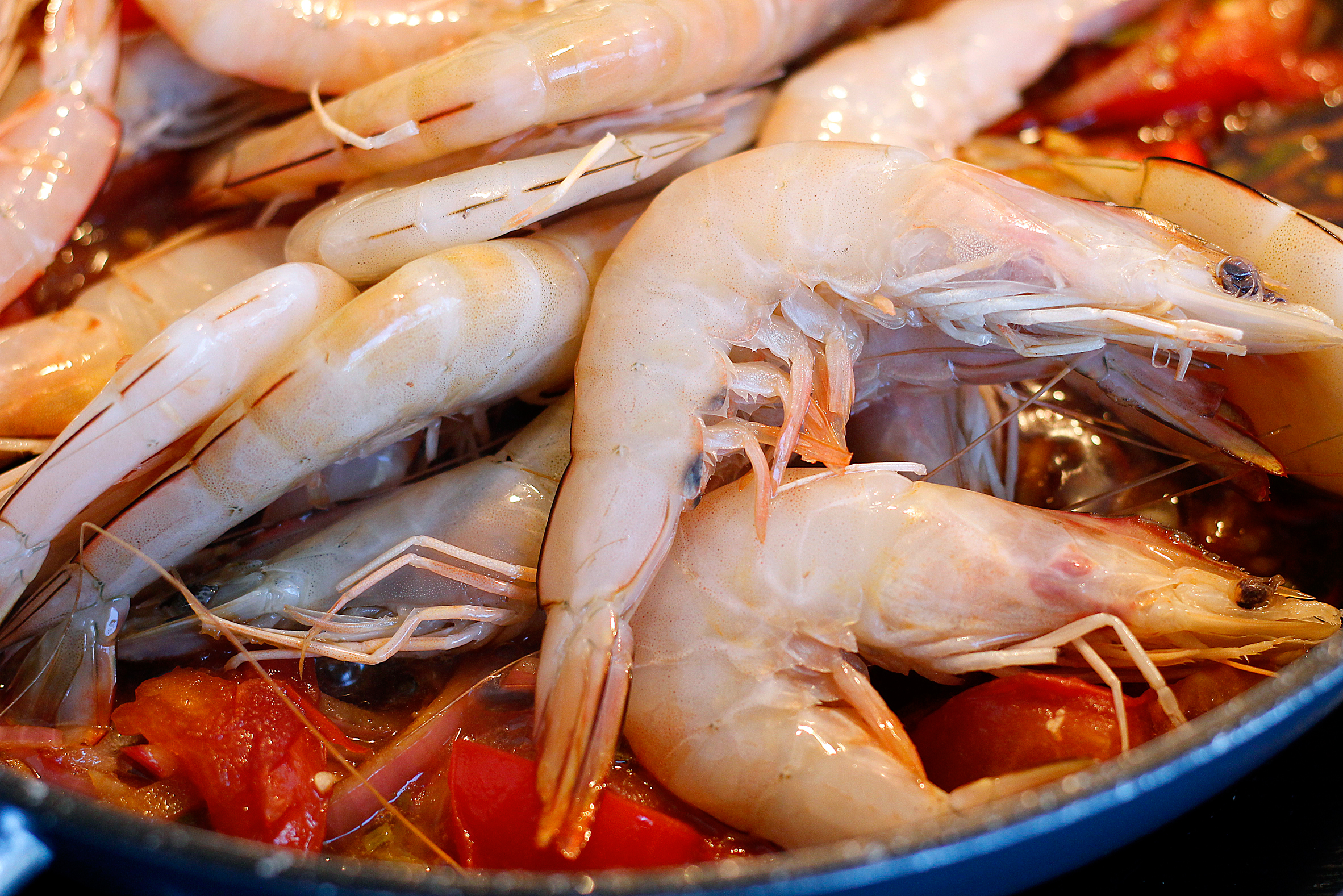 Coconut water is refreshing and hydrating and is a good source of nutrients and antioxidants. Despite it's light consistency, the water has a great composition of minerals like calcium, iron, manganese, magnesium and zinc. Coconut water carries a good amount of electrolyte potassium. 100 ml of water has 250 mg of potassium and 105 mg of sodium.
This recipe is adapted from Andy Allen and Ben Milbourne's Chilli Mud Crab, which they made on their SBS Food show Andy and Ben Eat Australia.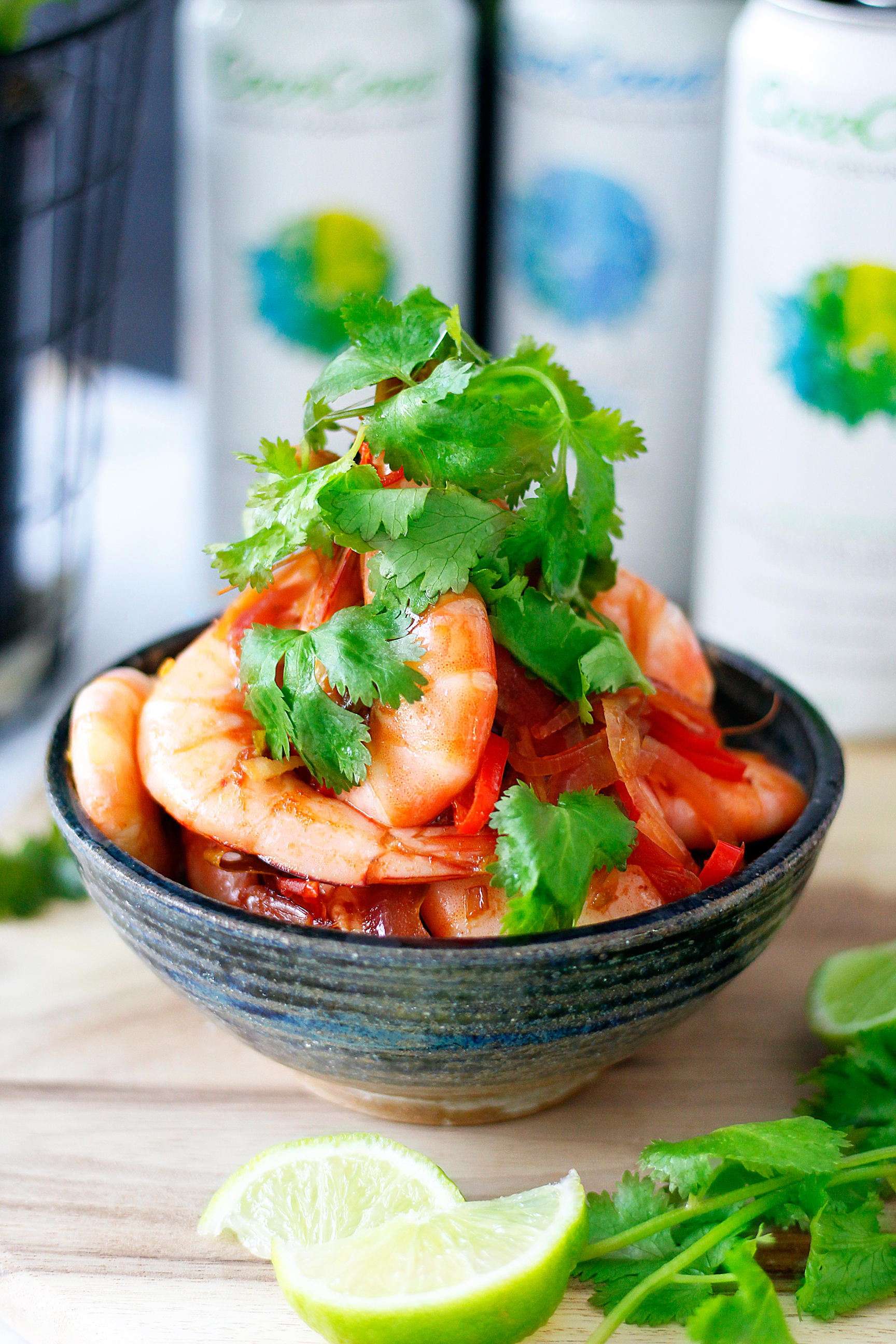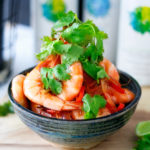 Chilli Prawns
Sweet, sour and salty, these chilli prawns are best served with hot steamed rice.
Ingredients
500

g

whole prawns

, cleaned and prepped as necessary

250

mL

Coco Coast natural coconut water

3

tsp

peanut oil

1

red chilli

, thinly sliced

1/2

red onion

, thinly sliced

2

cm

ginger

, thinly sliced

1/4

cup

coriander stalks

, chopped

1

tsp

sugar

2

tomatoes

, roughly chopped

8

kaffir lime leaves

, thinly sliced

1

tbsp

tamarind

, soaked in 1/4 cup boiling water

1

tbsp

soy sauce

1

tsp

fish sauce

Juice of half a lime

Coriander leaves to garnish
Instructions
Heat the peanut oil in a wok or pan over high heat. Add chilli, onion, ginger, coriander stalks, tomatoes and kaffir lime leaves. Sauté for five minutes or until fragrant.

Add sugar, tamarind water, soy sauce, sweet soy sauce, fish sauce, lime juice and coconut water. Sauté for a further three minutes.

Add prawns, toss to coat well, and cook for 5-10 minutes until the prawns are pink and opaque. Scoop prawns and broth into a bowl and top with coriander leaves to garnish. Serve with hot, steamed rice.
Recipe Notes
This recipe is best prepared using a wok, however if you don't have one availably, a fry pan will still work fine!
---
Find out more information on Coco Coast and their products here.
Let me see all of your food creations and delicious snaps by using the hashtag #eatnik on your photos!
1