Chocolate mint is one of my favourite flavour combinations. I have always been a fan of mint choc chip ice-cream, and my Dad always has a stash of mint slice biscuits hidden in the fridge. The richness of chocolate and the freshness of mint compliment each other well in my opinion (although I know several people do not agree).
I was recently given a peppermint-flavoured Olive Leaf Extract liquid from Australian brand Comvita. Previously, I had never tried the peppermint flavoured liquid, usually opting for the unflavoured variety, or the gel capsules. The liquid has a relatively strong peppermint flavour, which makes taking a shot much more pleasant I would think! The great thing about having Olive Leaf Extract in liquid form is that you can easily blend it into drinks or smoothies, if you don't feel like drinking it as is.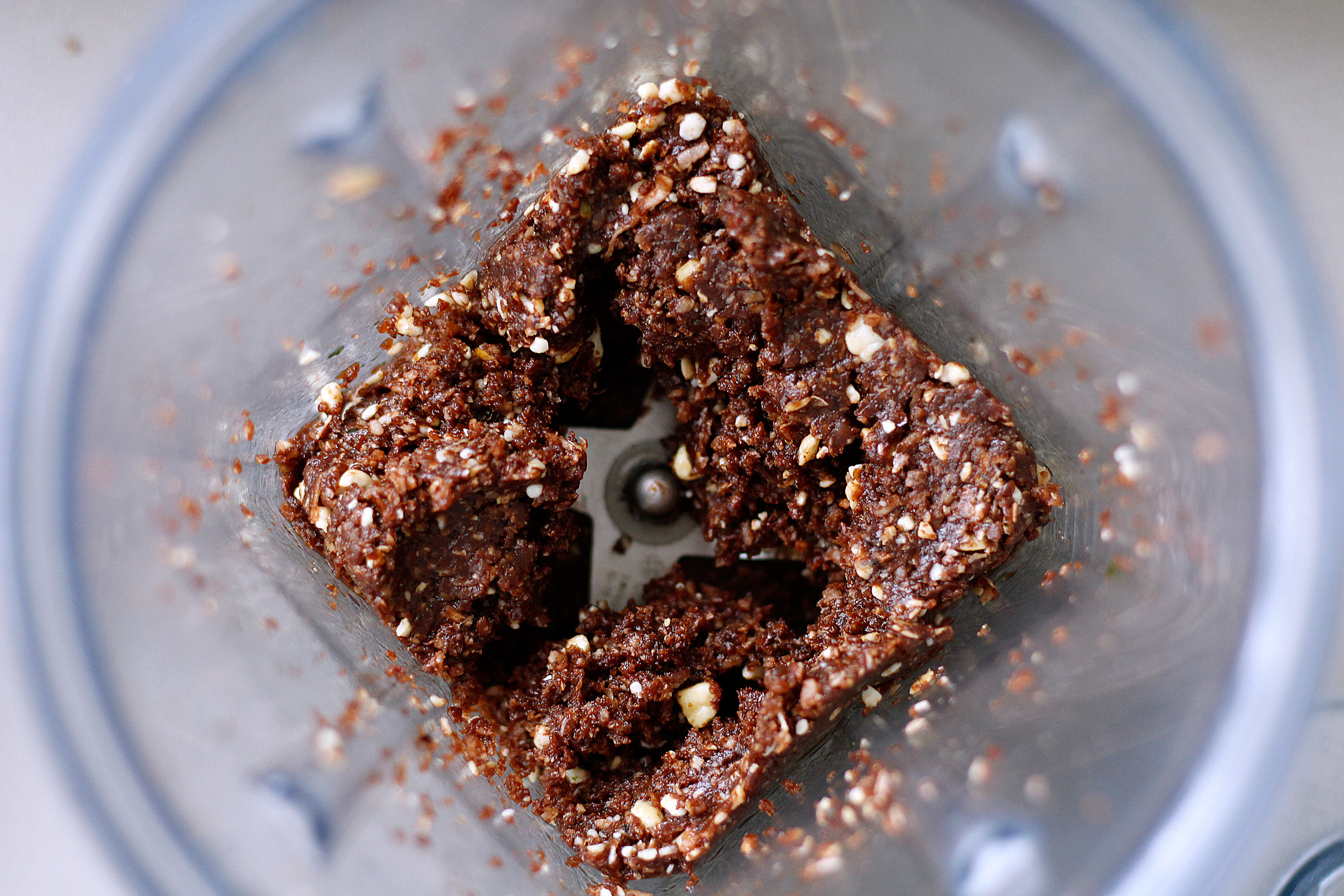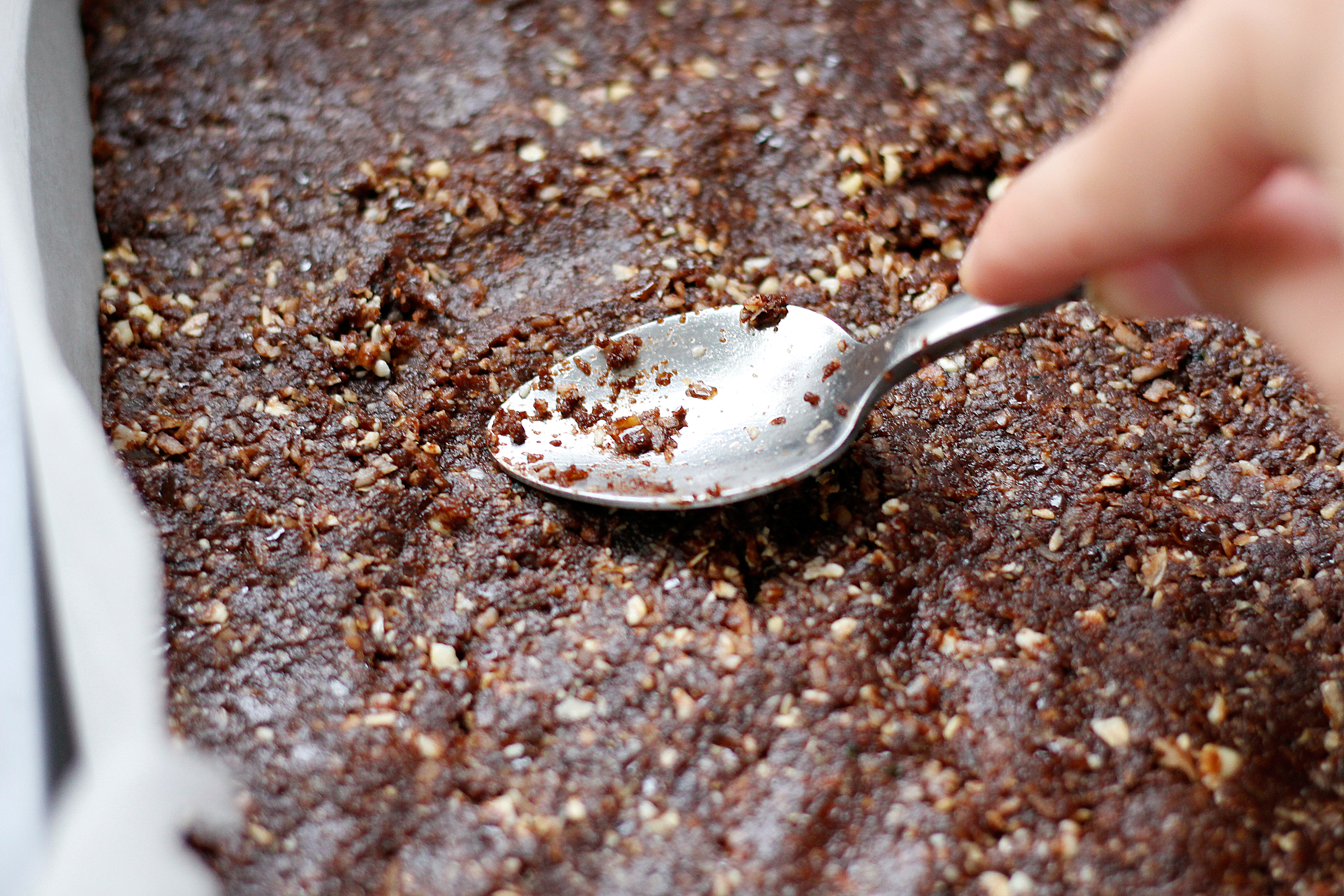 As the cooler weather is well and truly upon us, I am quite weary about becoming sick. Olive Leaf Extract can assist in boosting your immune system and reduce your risk of developing cold and flu symptoms. As well as this, Olive Leaf Extract is full of antioxidants and can help support the cardiovascular system. Supplements are not necessary in a diet and should be treated like the sprinkles on a cake – that is, if you have a well-balanced diet (the cake in this metaphor), then the supplements (sprinkles) are just an extra little addition depending on what your requirements are. I don't recommend any single supplement for everybody and encourage you to see a health professional or dietitian before you introduce any into your diet.
Anyway! Rather than take my Olive Leaf Extract as is, or in a smoothie, in collaboration with Comvita, I created this raw Matcha Mint Slice that uses their peppermint liquid. The whole slice only contains 30mL of liquid (2 adult serves), which is definitely not essential to the recipe. You can easily replace the flavoured Olive Leaf Extract with cooking grade peppermint oil or peppermint extract.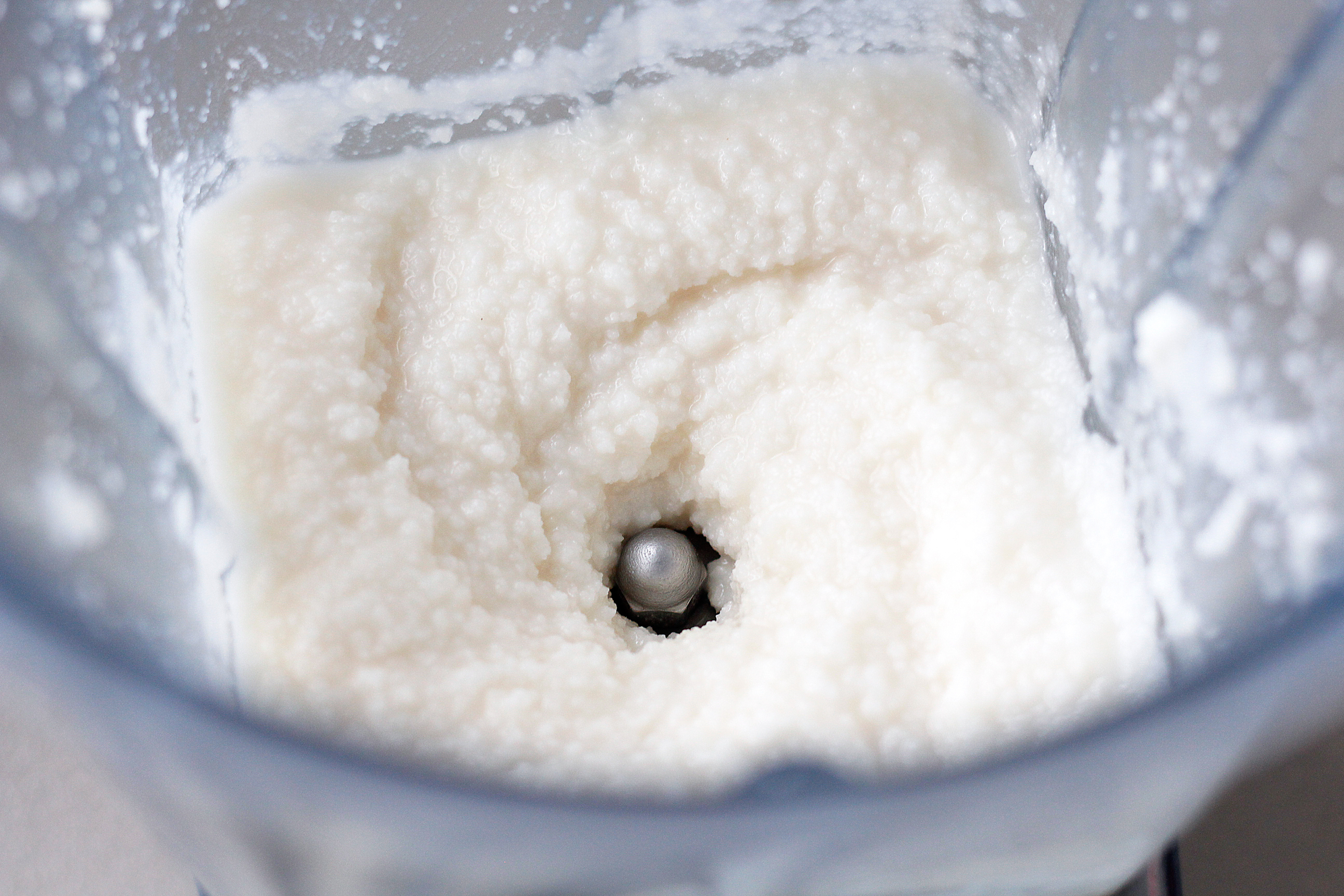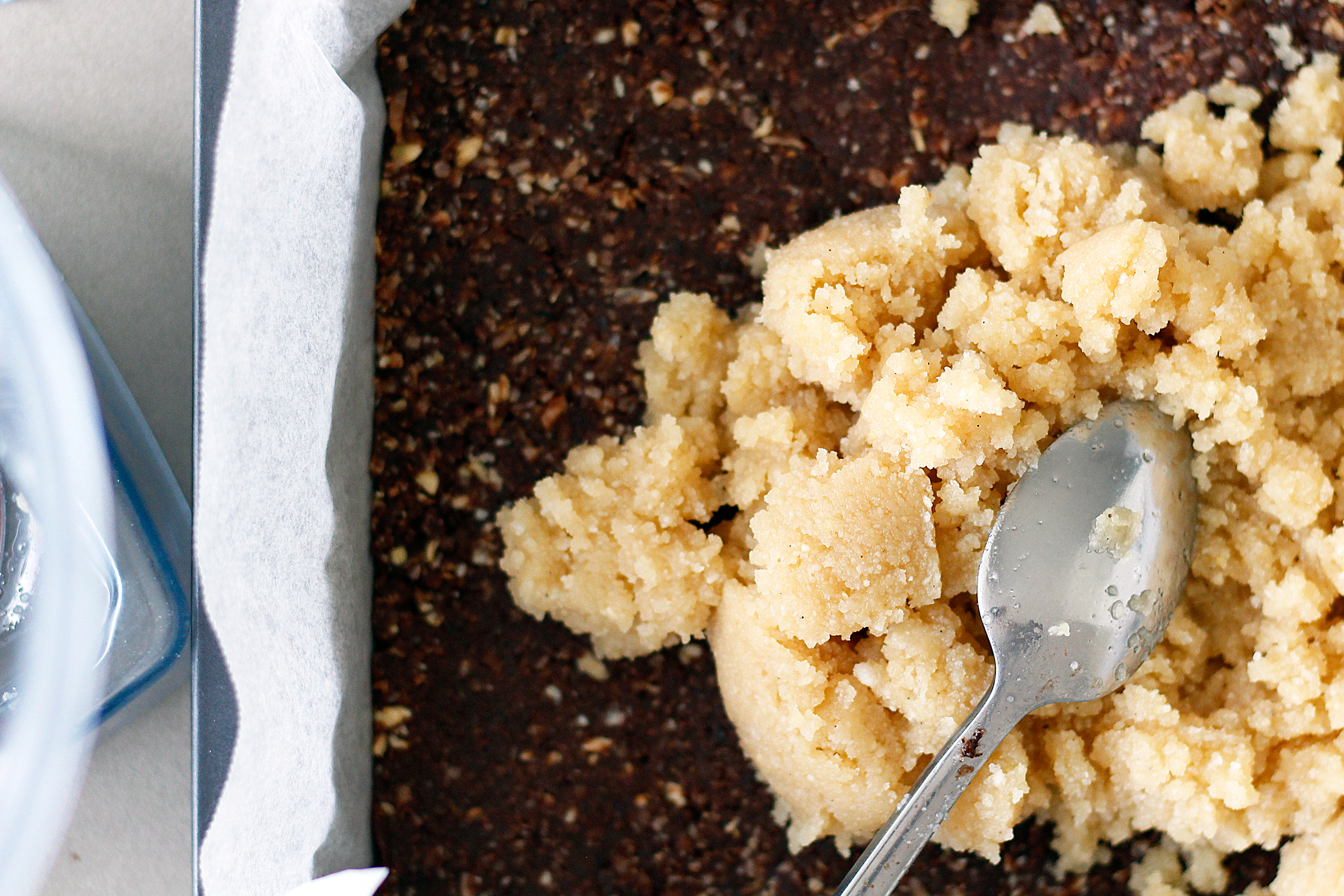 If you're not a choc-mint fan, feel free to omit the cocoa from the base or simply make the two filling layers only.
An important note: while this slice is raw, and doesn't include any usual baking ingredients (refined sugar, butter etc.), this doesn't not mean this slice is not energy dense. As it includes nuts, coconut, coconut oil and dried fruit, it means that this slice is in fact VERY energy dense. As with all discretionary items, raw or otherwise, I would recommend eating this dessert in moderation.
This recipe is adapted from Be Good Organic's Chocolate Mint Slice.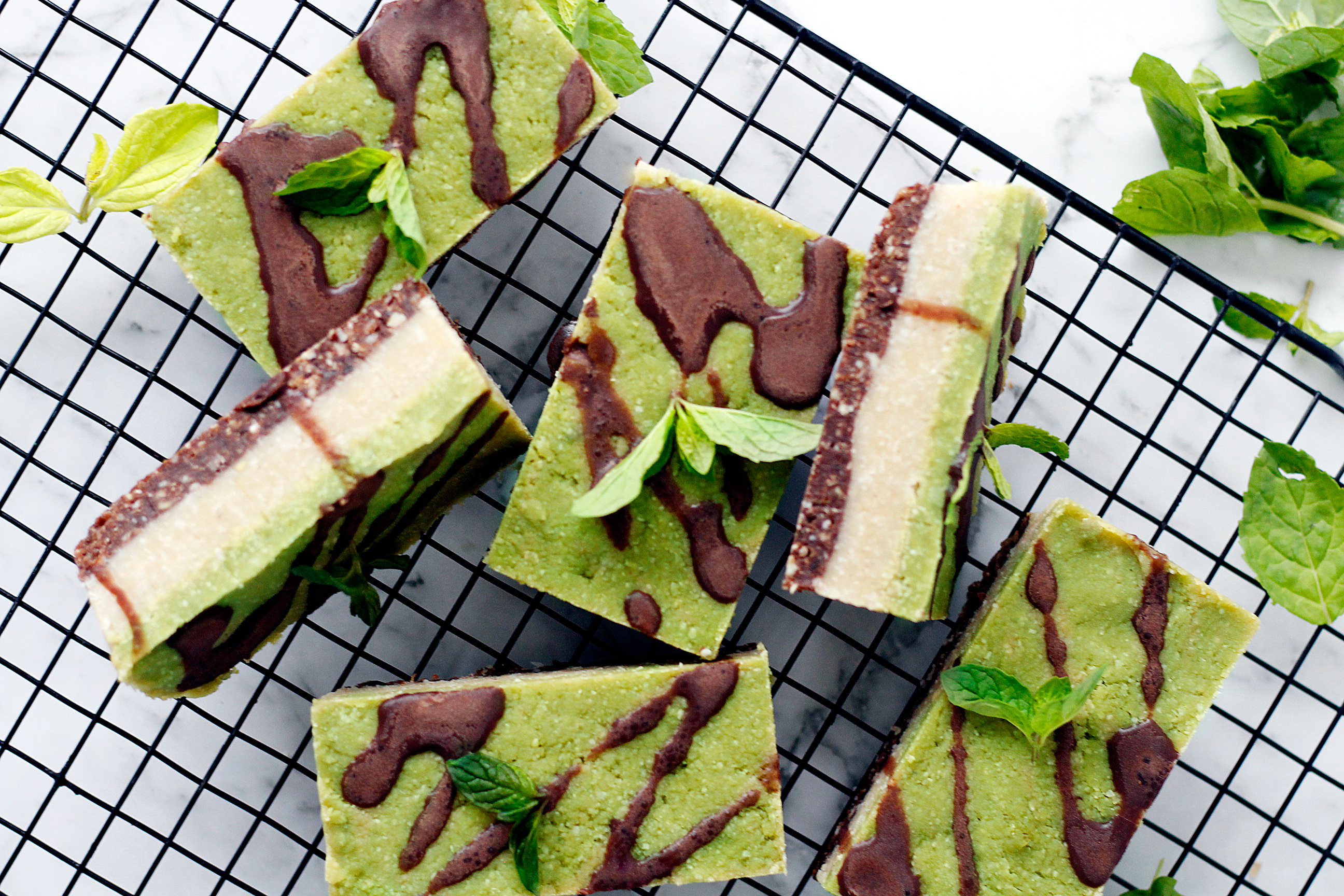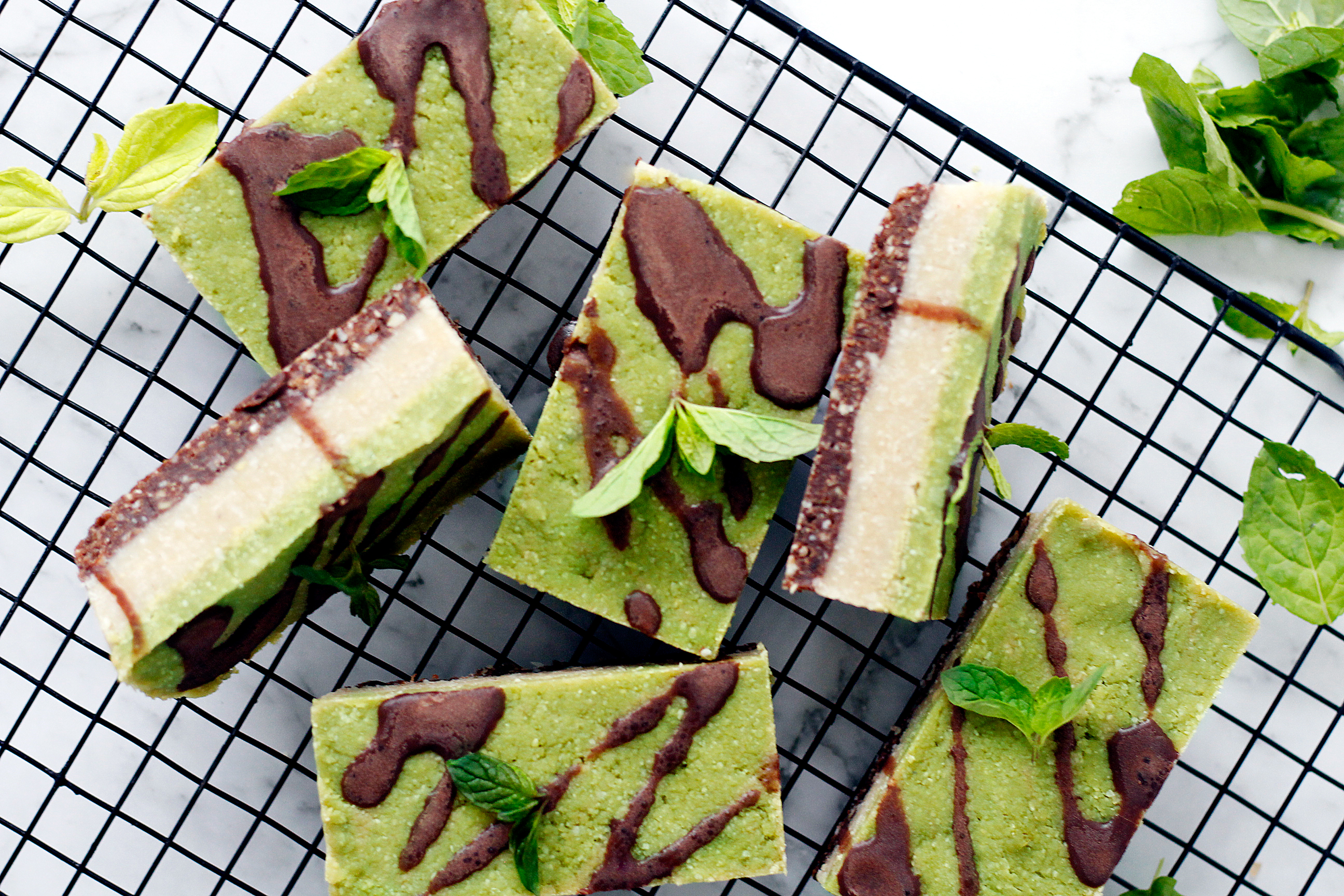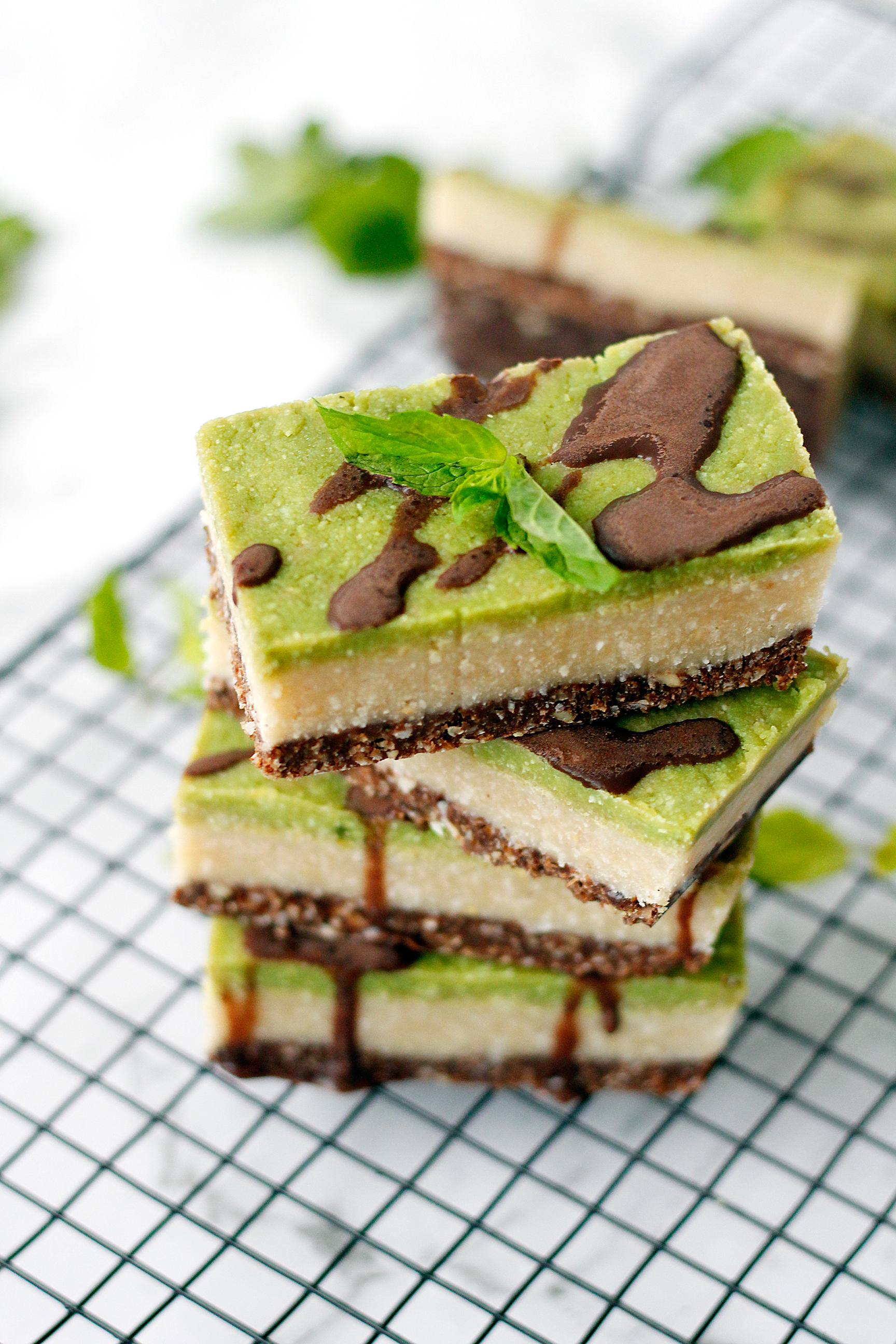 Matcha Mint Slice
A sweet slice combining flavours of matcha, mint and chocolate.
Ingredients
For the base
1

cup

rolled oats

1/2

cup

shredded coconut

2

tbsp

cocoa powder

14

medjool dates

, pitted

2

tbsp

hot water

4

tbsp

coconut oil

, melted

1

tsp

vanilla extract

1/2

cup

cashews

1/4

cup

fresh mint leaves
For the filling
5

cups

shredded coconut

1.5

cups

cashews

, pre-soaked and drained

1

tbsp

sweetener

(or agave, honey, maple syrup)

1

tsp

vanilla extract

30

mL

Comvita Olive Leaf Extra Peppermint Flavour

(optional, can be replaced with 1/2 tbsp peppermint extract)

1

tsp

peppermint extract

1

tsp

matcha powder

Pinch of salt
For the topping
1/4

cup

coconut oil

, melted

1

tbsp

cocoa powder

1

tbsp

maple syrup

(or sweetener, honey, agave)
Instructions
For the base
Combine all ingredients, bar the fresh mint, in a high powered blender or food processor until a sticky mixture forms. Blend in the fresh mint. Press base into a baking paper-lined brownie tin OR six individual silicon bar moulds and place into the fridge to set.
For the filling
Add the shredded coconut into the blender first. Blend until a smooth coconut butter forms. This can take approximately 5-10 minutes, but be patient! Add cashew nuts next and blend until the mixture resembles cookie dough. Add sweetener of choice and vanilla, and pulse to combine.

Scoop out one third of the mixture into a bowl. With the remaining mix in the blender, add peppermint flavoured Olive Leaf Extract and/or peppermint extract and a pinch of salt and pulse to combine. Press this layer on top of the chocolate base and place into the freezer to set.

Place the last third of the filling mix back into the blender. Add matcha powder and pulse to mix. Press final filling layer on top of the peppermint filling. Place back into the freezer to set. When slice has set firm, cut into bars or pop out of silicon moulds.
For the topping
To make the topping, whisk together the coconut oil, cocoa powder and sweetener of choice. Drizzle over the slice and allow to set before serving. Keep slice in freezer.
---
Let me see all of your food creations and delicious snaps by using the hashtag #eatnik on your photos!
3