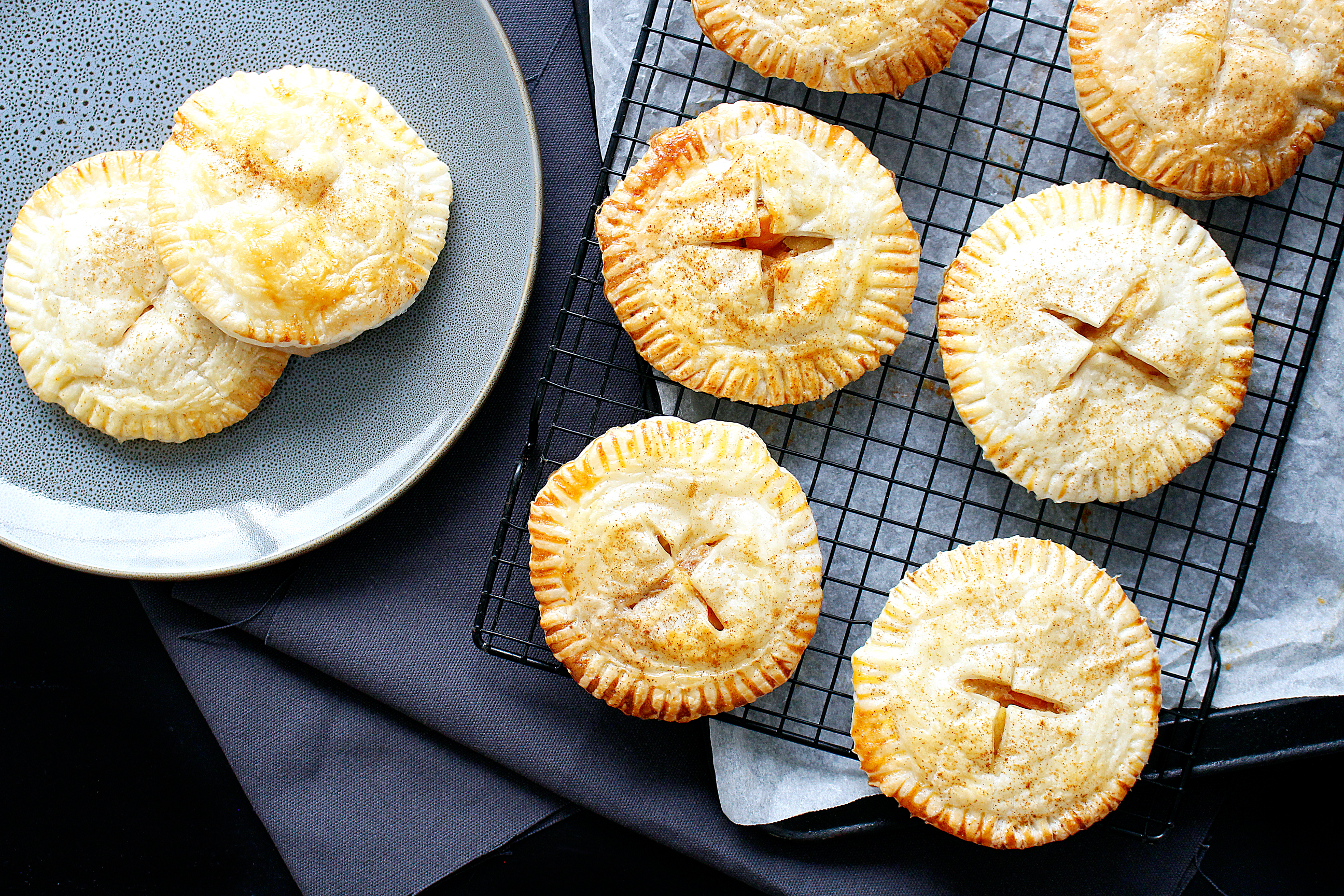 It's predicted to be a rainy week here in Brisbane – my favourite kind of weather. I feel so much more productive when it's a little dreary outside. A combination of the sound of the rain, the diffused light and the 10+ mugs of tea I'm guaranteed to drink. I am always inclined to use my oven while it's raining as well, despite the soggy Queensland humidity that always come with the rain, baking is just that bit more enjoyable when the weather is gloomy, and I can look past the fact that it the temperature is usually still 30ºC or more.
I think the concept of a hand pie is a genius one. Firstly, who doesn't love pies? Sometimes pie eating gets messy though. What if they were designed so you could have one in each hand? And so the hand pie was made.
Now when I say caramel, it's not a proper caramel. With sugar and cream and what not. Instead this caramel is made from dates. It's a bit of a clickbait-y title. The natural sweetness from the apples and the dates gives a rich sweetness so you don't need to add any extra sugar. Although, if your apples are a little on the sour side, a little bit of honey will boost the sweetness. Remember, just because you aren't adding sugar, doesn't mean it isn't calorie-dense. These pies are to be eaten in moderation, just like any dessert! I think dates work really nicely with apples, and I love using medjool dates, as they're a little softer and squishier. This recipe would work well with your regular dates however, as they require soaking prior to blitzing – you'd just have to soak your regular dates for a little longer.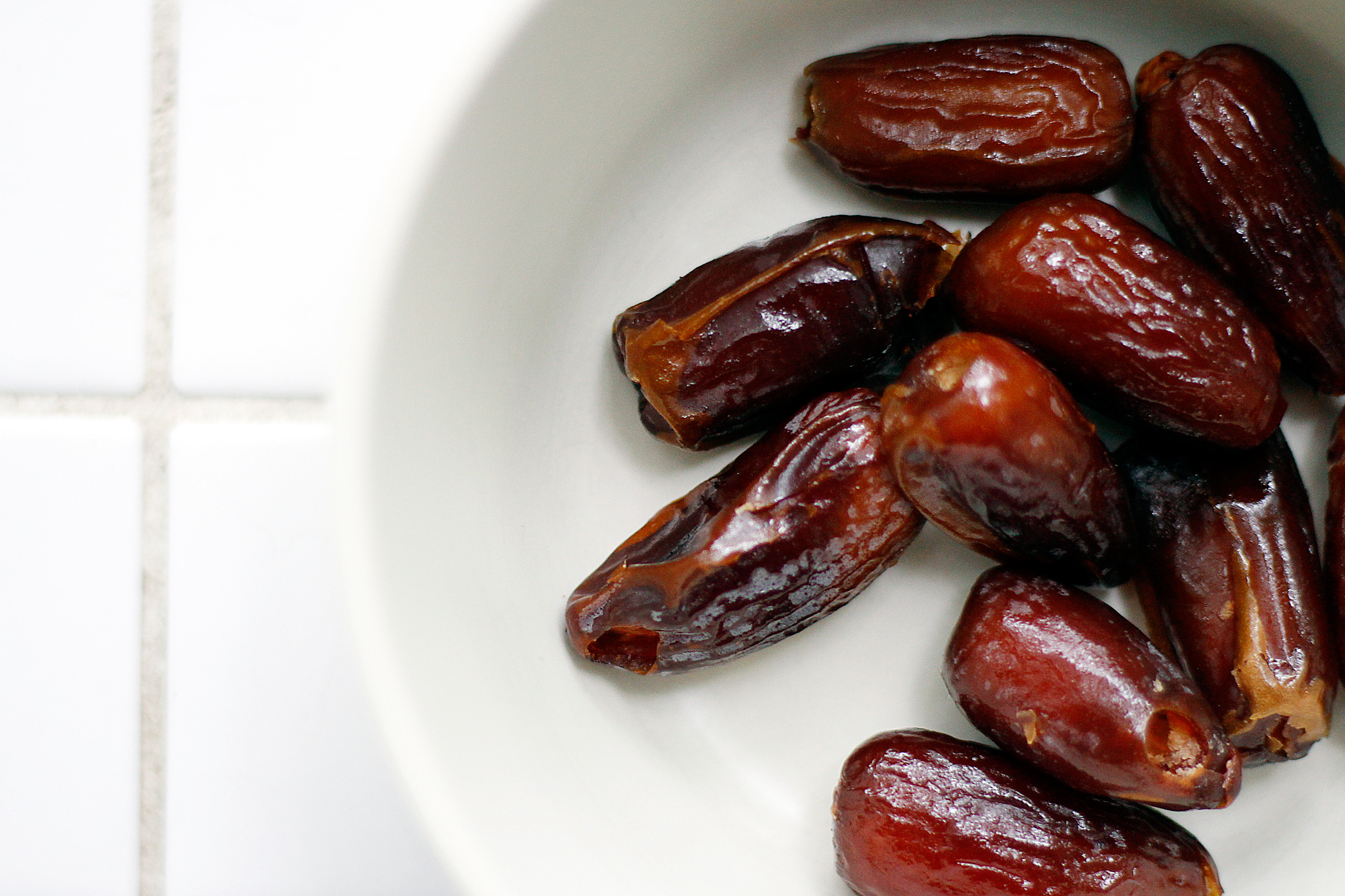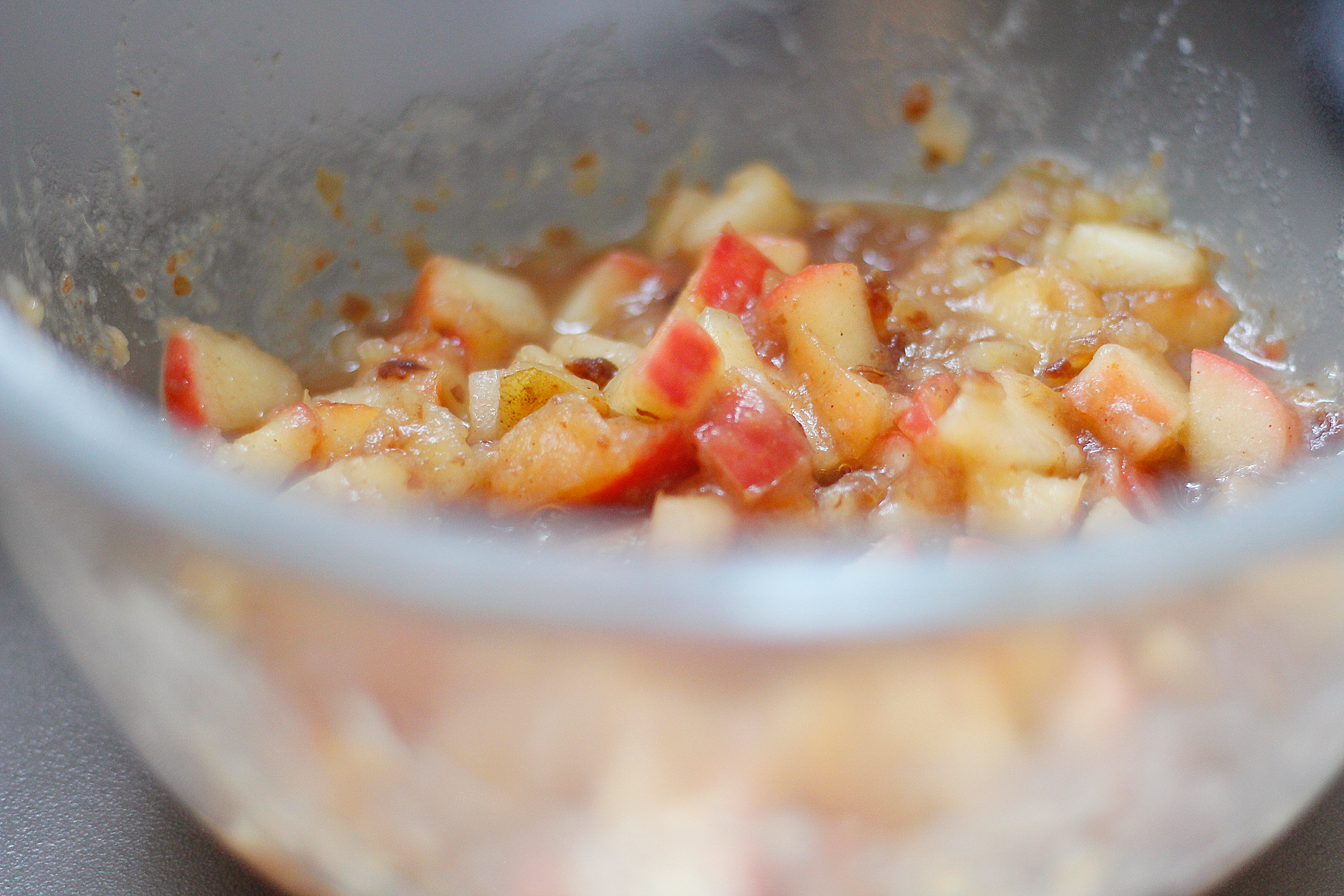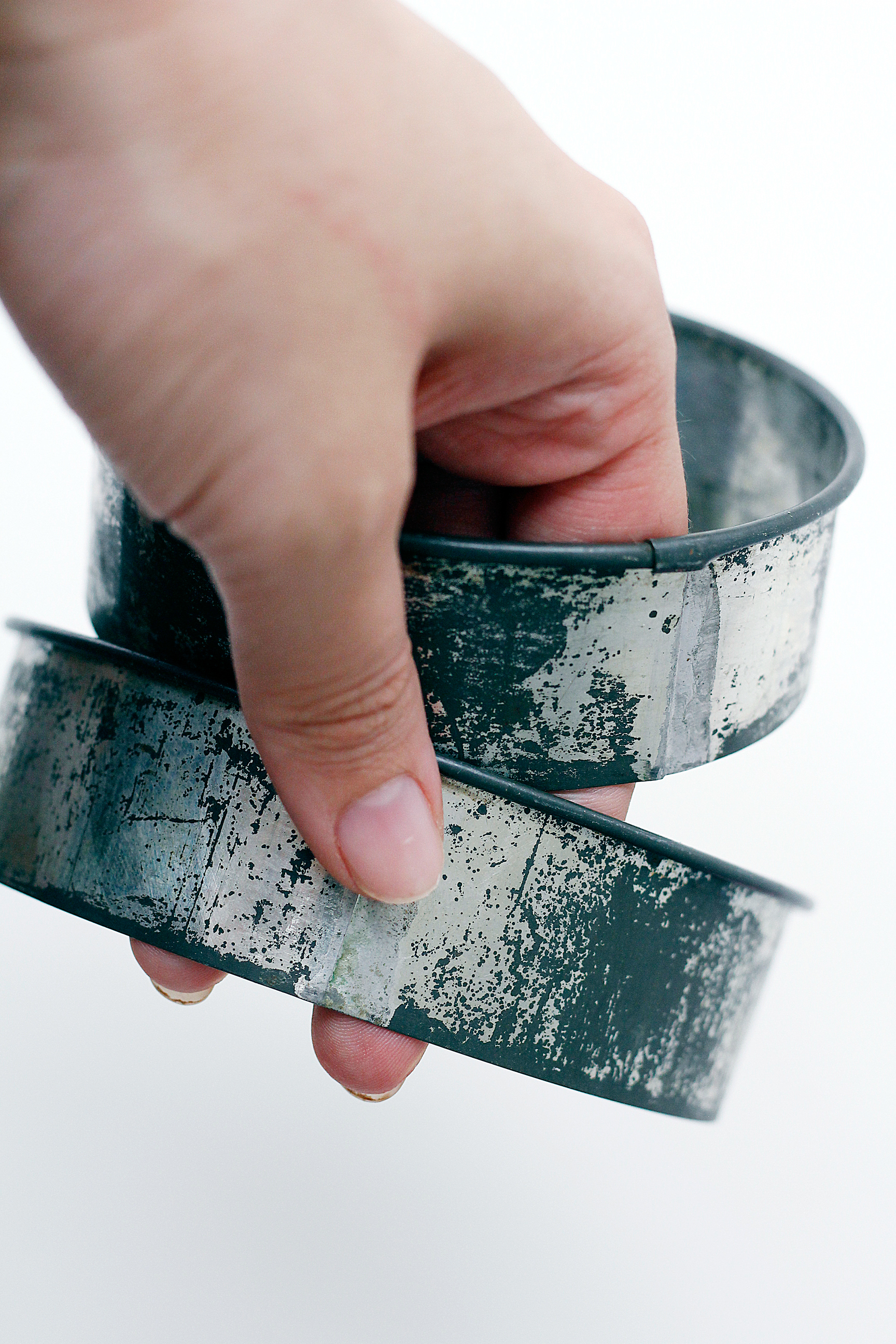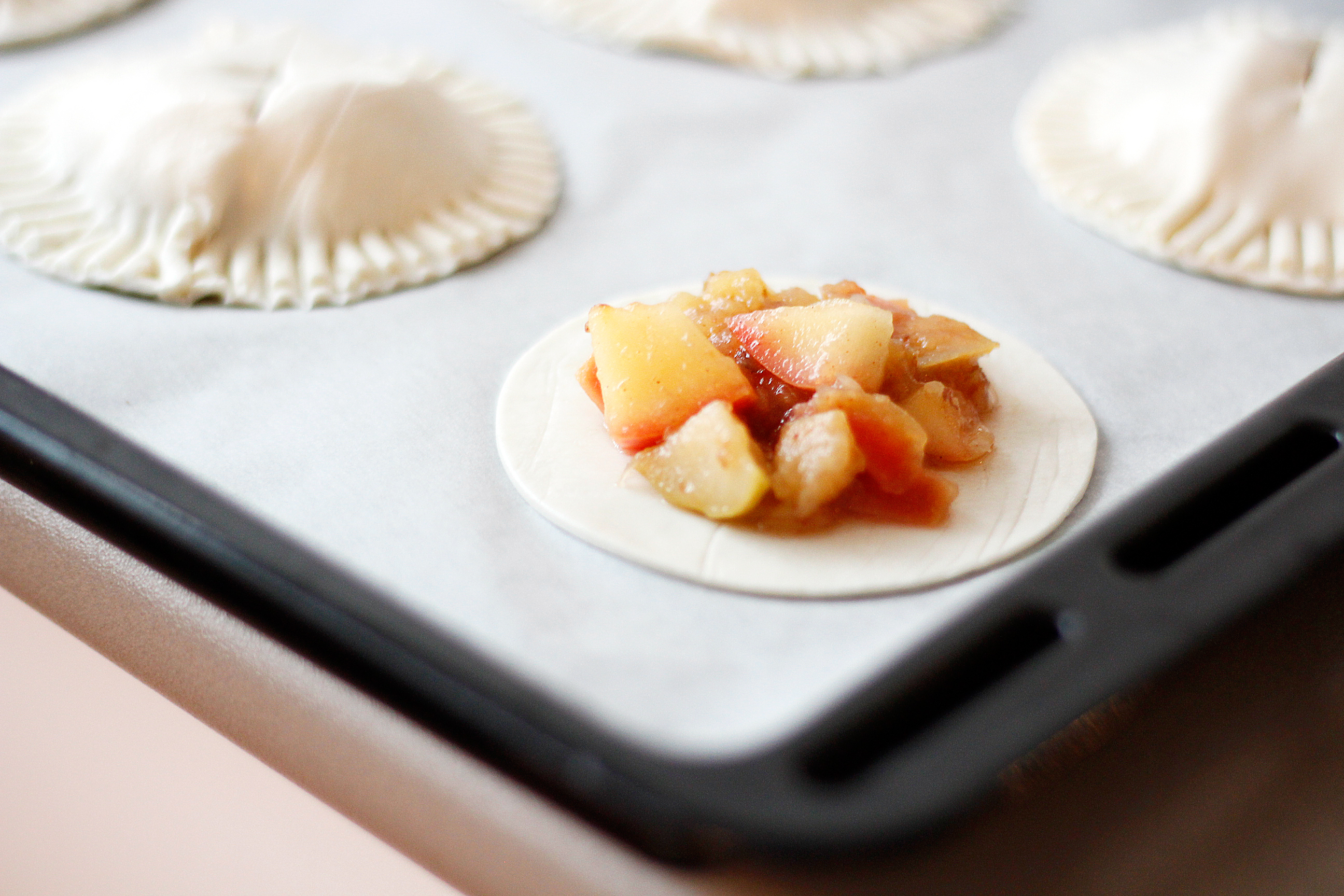 For this recipe, I left the skins on my apples for added fibre. Fibre is an important part of a diet and aids in satiety, the maintenance of a healthy digestive system, stabilising glucose levels as well as cholesterol levels as well [1]. Fibre is found in most plant-based foods, such as grains, cereals, fruits and vegetables. There are two types of fibre:
Soluble: attracts water, and turns into a gel during digestion, slowing digestion down [2]. A major role of soluble fibre is to lower LDL cholesterol levels, and it also assists with constipation [1].
Insoluble: adds bulk to faeces and helps food move through the stomach and intestines [2]. Insoluble fibre also assists in preventing constipation and other associated issues [1].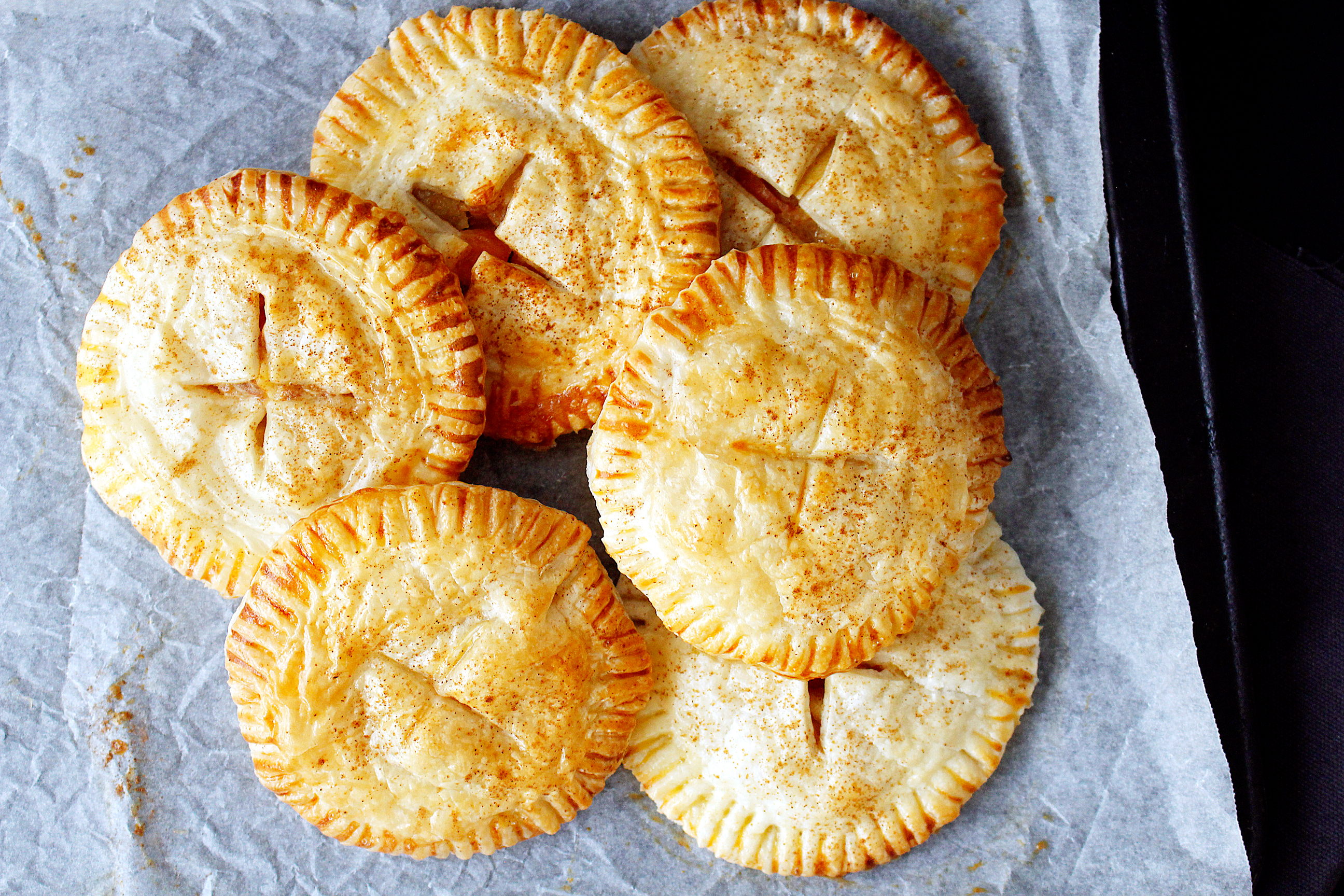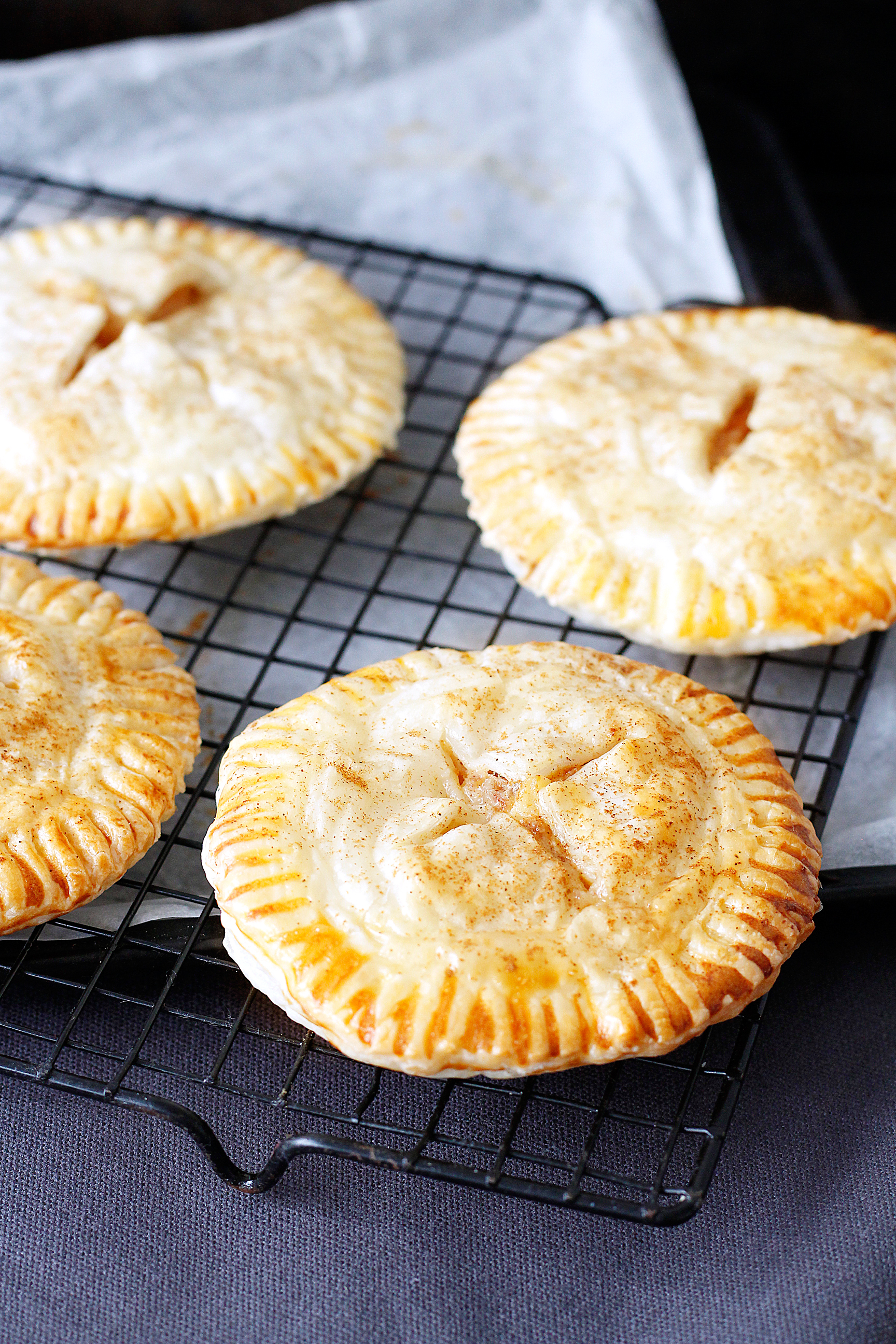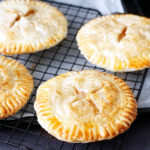 Caramel Apple Hand Pies
A little hand-sized pastry dessert filled with apples and a sweet caramel made from dates.
Ingredients
10-15

medjool dates

, pitted

1/4

tsp

salt

4

apples

, cored and chopped into cubes

Juice of 1/2 a lemon

1/2

tsp

ground cinnamon

1

tsp

vanilla extract

1/2

tbsp

honey OR maple syrup

Puff pastry

, rolled to 0.25cm thick

1

egg

, lightly beaten

Extra ground cinnamon to top
Instructions
Place dates in a heatproof bowl and cover with boiling hot water. Leave for approximately 15-20 minutes, or until dates are soft. Drain water and place dates into a high powered blender. Add salt, and blitz until a paste is formed. You can leave this paste a little chunkier, or smooth, depending on what you prefer.

Preheat oven to 180ºC. Place chopped apples in a large saucepan along with lemon juice, cinnamon, vanilla essence and honey (if using). Set pot over a medium heat and stir until apples soften. Remove from heat and stir date caramel through the apple mixture. Set aside to cool.

Using one small and one larger cookie cutter, cut out circles in puff pastry. Place approximately one and a half tablespoons of apple mixture on to the smaller pastry circle. Cut a cross into the larger pastry circle, before covering the apple mixture. Use a fork to press down the edges. Lightly brush each hand pie with egg wash and sprinkle with a little ground cinnamon.

Bake hand pies for 20 minutes, or until golden brown. Remove from oven and allow to cool for 15 minutes before consuming. Serve as is, or with a dollop of yoghurt, cream or ice cream.
---
Let me see all of your food creations and delicious snaps by using the hashtag #eatnik on your photos!
---
[1] Fibre in food. (2017). Better Health Channel. Retrieved from: https://www.betterhealth.vic.gov.au/health/healthyliving/fibre-in-food?viewAsPdf=true
[2] Soluble vs. insoluble fiber. (2016). Medline Plus. Retrieved from: https://medlineplus.gov/ency/article/002136.htm
0