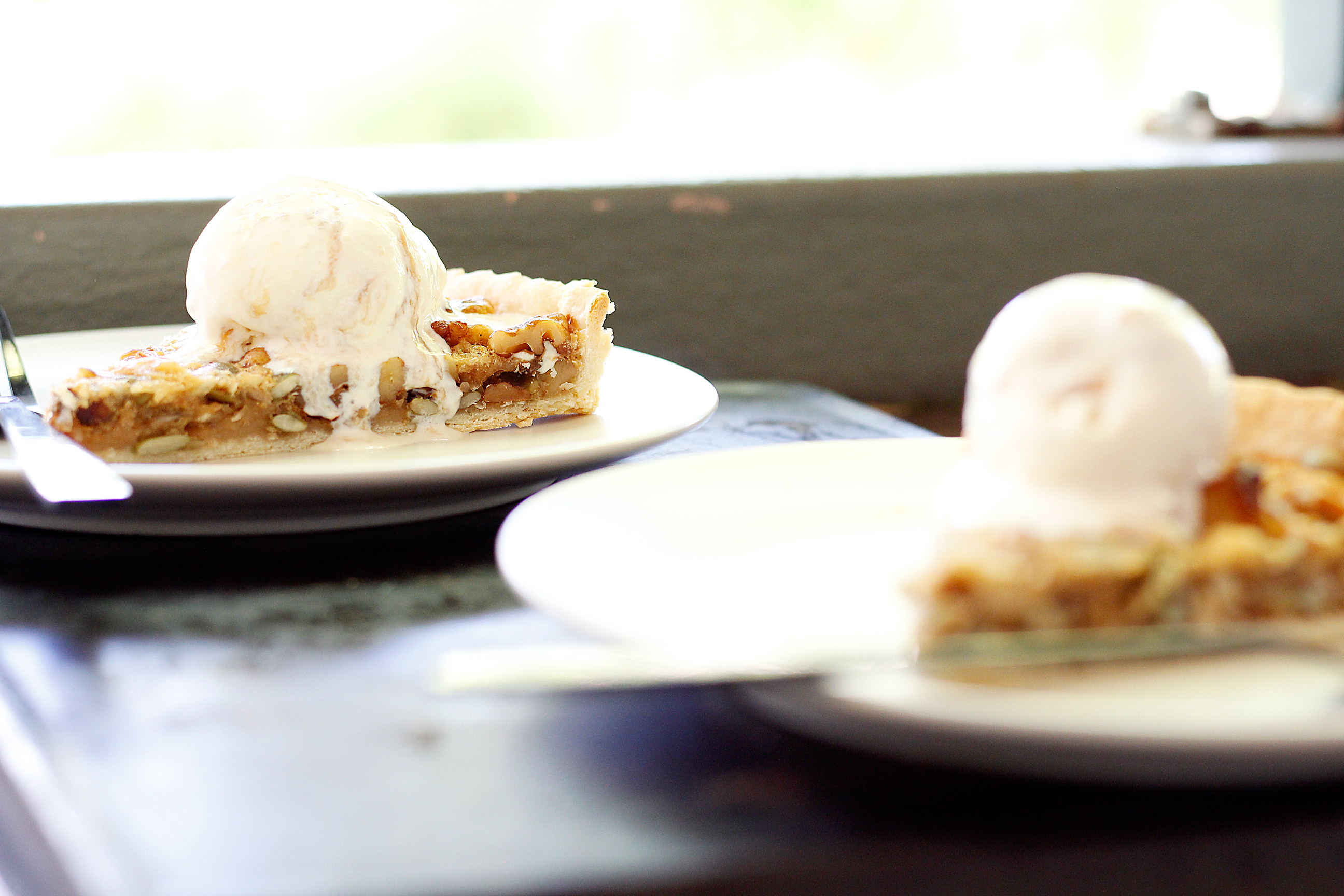 This recipe is kind of similar to a pecan pie, and to be honest, I did have intentions of making a pecan pie when I went to the grocery store. Then I saw pecans were $45 per kilo and I thought well shit okay didn't realise pecan pie was for the rich. Walnuts are equally as delicious in my opinion, and I think with the addition pumpkin seeds, this tart is just an explosion of unsaturated fats. Much health! So yum! I didn't use any refined sugars in this recipe either, although despite their absence this tart is still energy dense, so I wouldn't recommend indulging in it all day, everyday. Keep your slices within moderation, and enjoy as a 'sometimes' food.
Nuts and seeds are a great addition to a healthy diet. Similar to other plant foods, nuts and seeds provide a variety of different nutrients, including fibre, B group vitamins, calcium, iron, zinc, potassium, magnesium, antioxidant minerals, unsaturated fats and moderate amounts of protein [1]. In fact, regular consumption of nuts and seeds is linked to lower levels of LDL cholesterol (the bad one) and overall total cholesterol [1, 2]. Nuts are naturally low in sodium, which assists in maintaining health blood pressure, and the antioxidant vitamins and mineral content can reduce reduce oxidation and inflammation [1].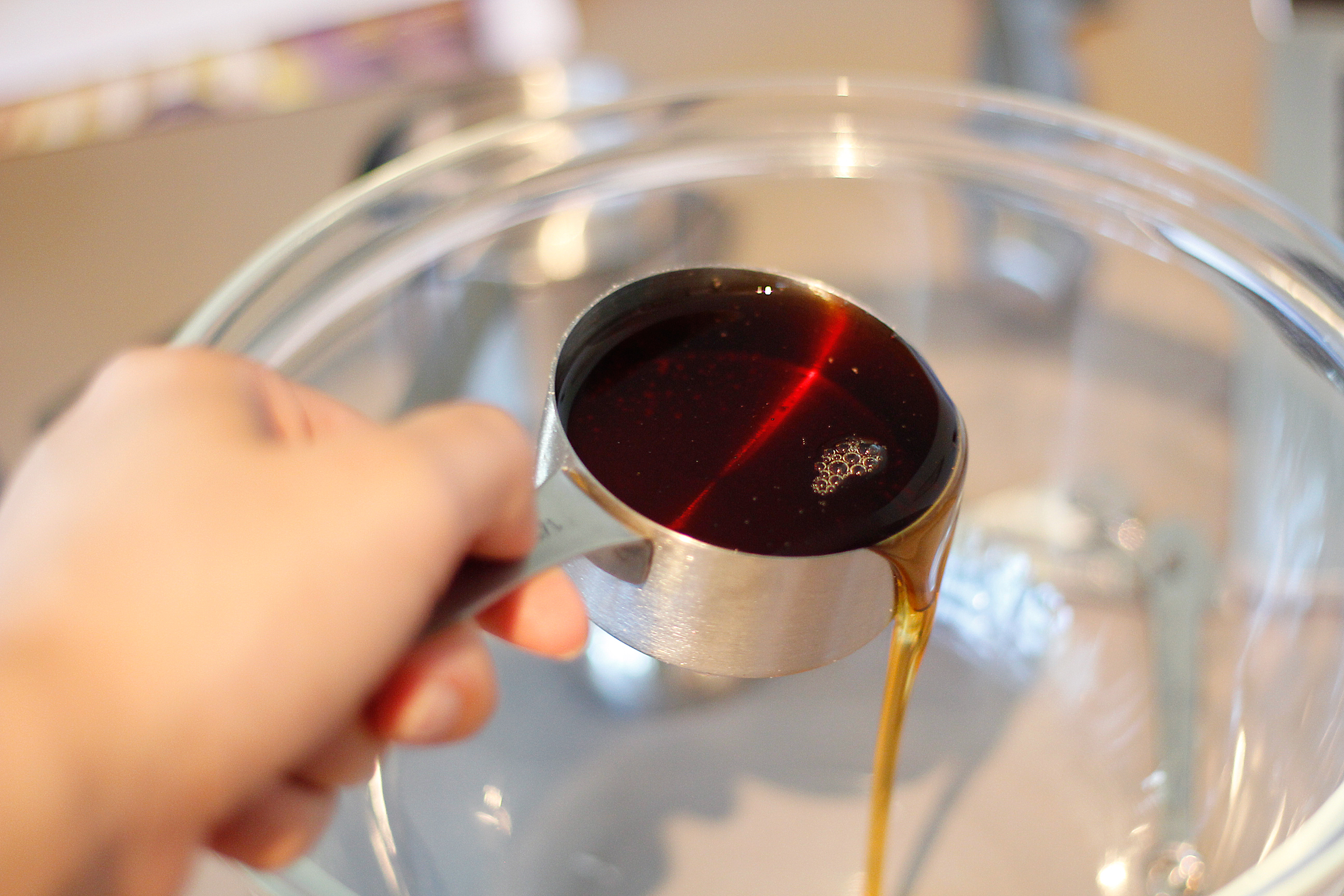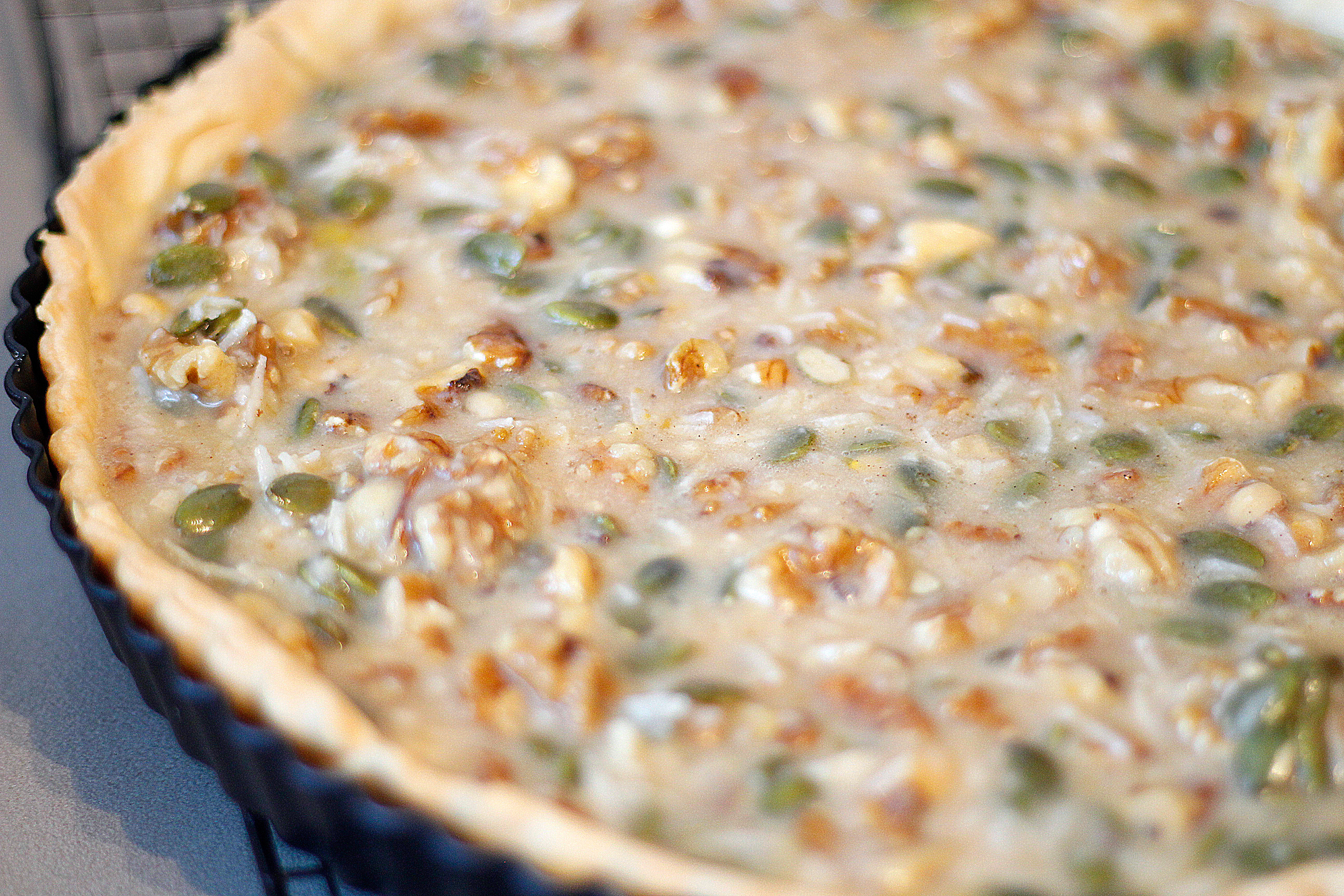 It is clear that nuts and seeds should be included in a healthy diet, they can be very energy dense in large portions. Therefore, it is important you watch how much you are eating. According to the Australian Dietary Guidelines, a daily serve of 30g is recommended (or about one quarter of a cup), and ideally in a natural and unsalted form [1]. There is not much difference in the nutritional content of raw and roasted nuts, other than a reduced water content and concentration of B group vitamins, as these are not heat stable.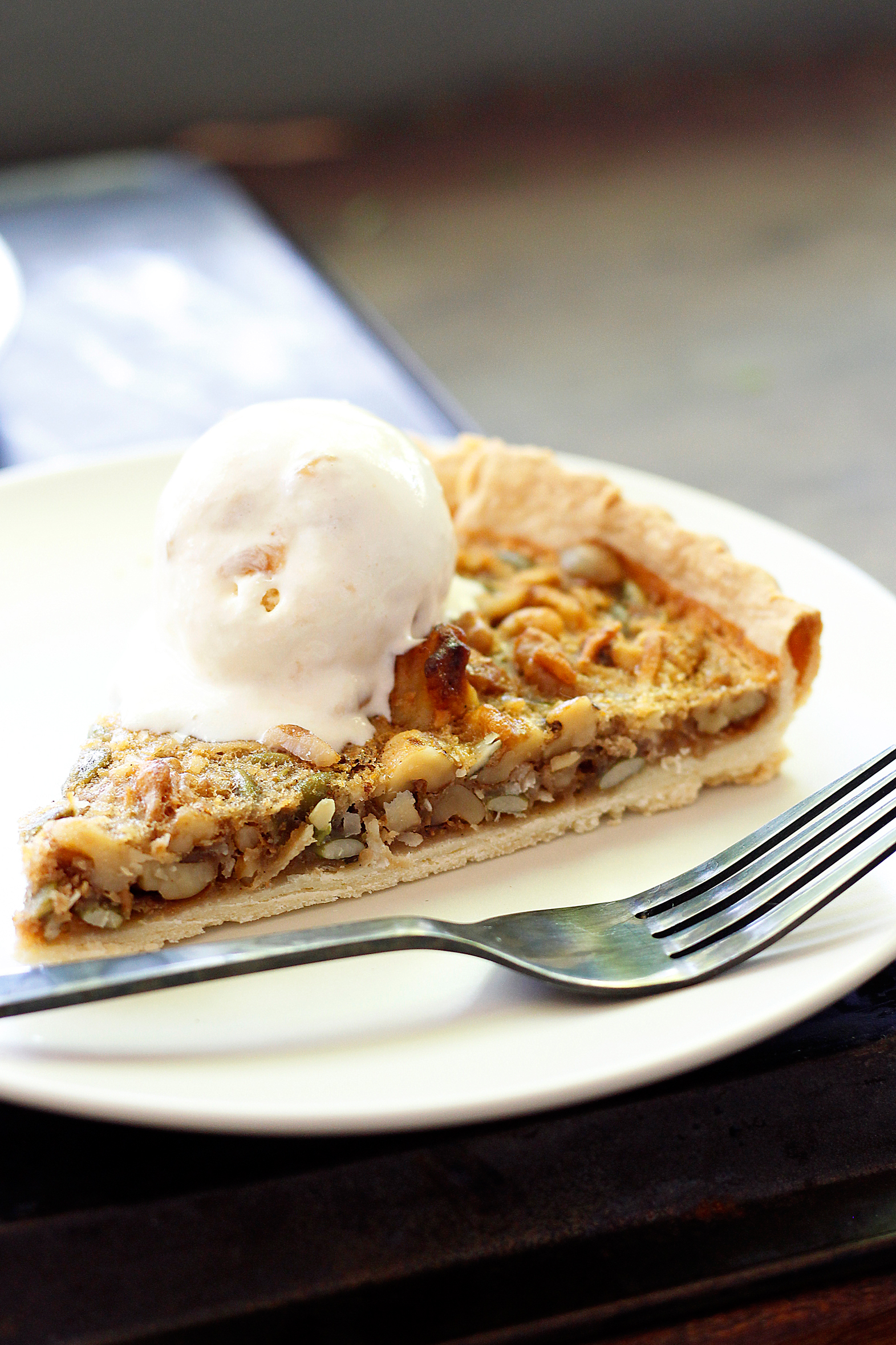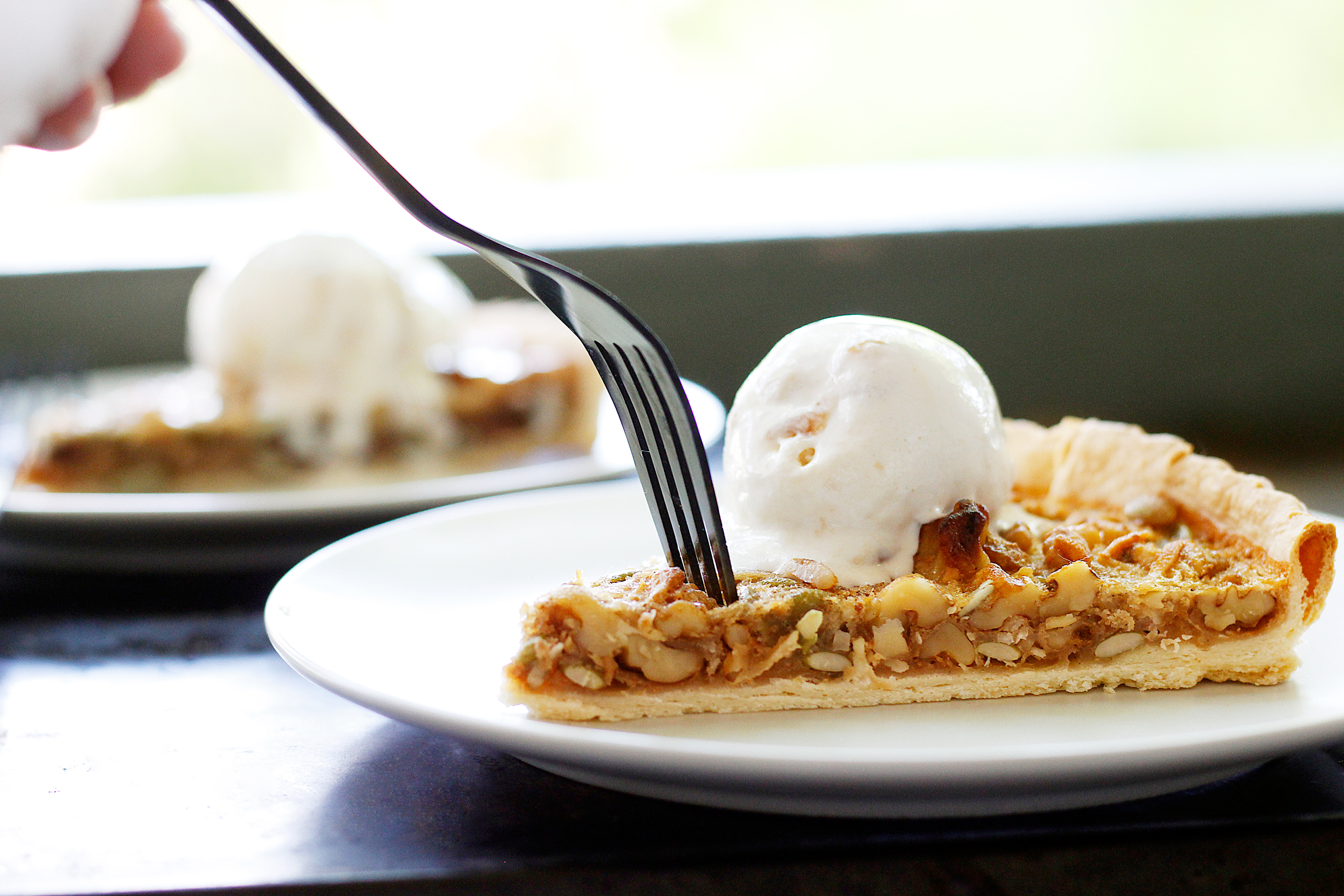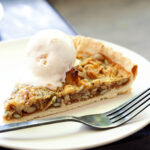 Walnut & Pumpkin Seed Tart
Cook Time
1
hour
5
minutes
Total Time
1
hour
20
minutes
Ingredients
Shortcrust pastry, or a pre-made pie base

1/2

cup

maple syrup

1/4

cup

coconut oil

3

eggs

Pinch sea salt

1

tbsp

milk

1

tsp

ground cinnamon

1

tsp

vanilla extract

3

tbsp

flour

1 1/2

cups

raw walnuts

1/2

cup

pumpkin seeds

1/4

cup

shredded coconut
Instructions
Pre-heat oven to 180ºC. If you are using shortcrust pastry for the pie base, cut to tart tin and press into mould. Trim the edges and line with baking paper before filling the tin with baking beads or rice. Bake for 30 minutes and remove from oven.

In a large bowl, combine maple syrup, coconut oil, eggs, sea salt, milk, cinnamon, vanilla and flour. Stir to combine. Add in walnuts, pumpkin seeds and coconut and stir.

Pour filling mixture into tart shell. Place into the oven and bake for 30-35 minutes or until the centre of the tart doesn't jiggle.

Remove from oven and allow to cool before serving with ice cream, yoghurt, whipped cream or whipped coconut cream.
Recipe Notes
Using a wholemeal tart base and wholemeal flour would substitute easily into this recipe.
While I used cow's milk, any nut or soy milks would work well.
---
Let me see all of your food creations and delicious snaps by using the hashtag #eatnik on your photos!
---
[1] Yates, L. (2014). Nuts and health. Retrieved from: http://www.nutritionaustralia.org/national/frequently-asked-questions/general-nutrition/nuts-and-health
[2] Nuts and seeds. Retrieved from: https://www.heartfoundation.org.au/healthy-eating/food-and-nutrition/protein-foods/nuts-and-seeds
0