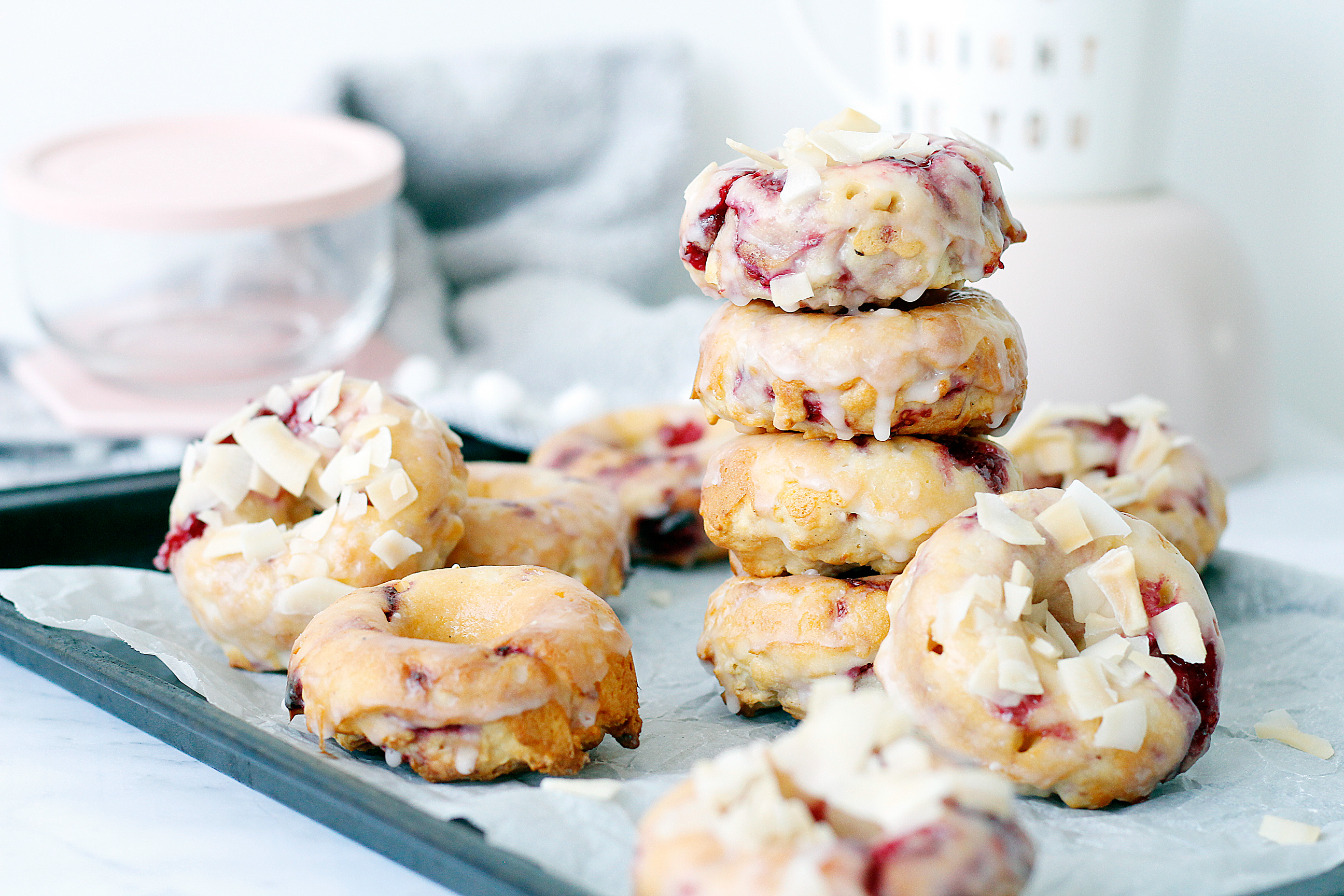 I'm very much into the raspberry-coconut combination so it seems. After buying a packet of frozen raspberries a couple of weeks ago for my Coconut Panna Cotta with Raspberry Gelée, I decided to not let the rest of the bag go to waste, and incorporate them into another sweet treat this week. I love using berries in desserts as they provide a sweet and tart component to the dish. Berries are also lower in sugar than other fruits, which is a bit of a win win don't you think!
Who doesn't love a doughnut? They're right on trend at the moment, with boutique doughnut shops popping up all over the place. While I wouldn't say no to the odd cinnamon sugar-coated fried pastry, it is not something you'd want to include in your diet too often. So I've created a happy medium – baked doughnuts. I've made plenty of varieties of baked doughnut before (see here and here), but none with bursts of fruit throughout.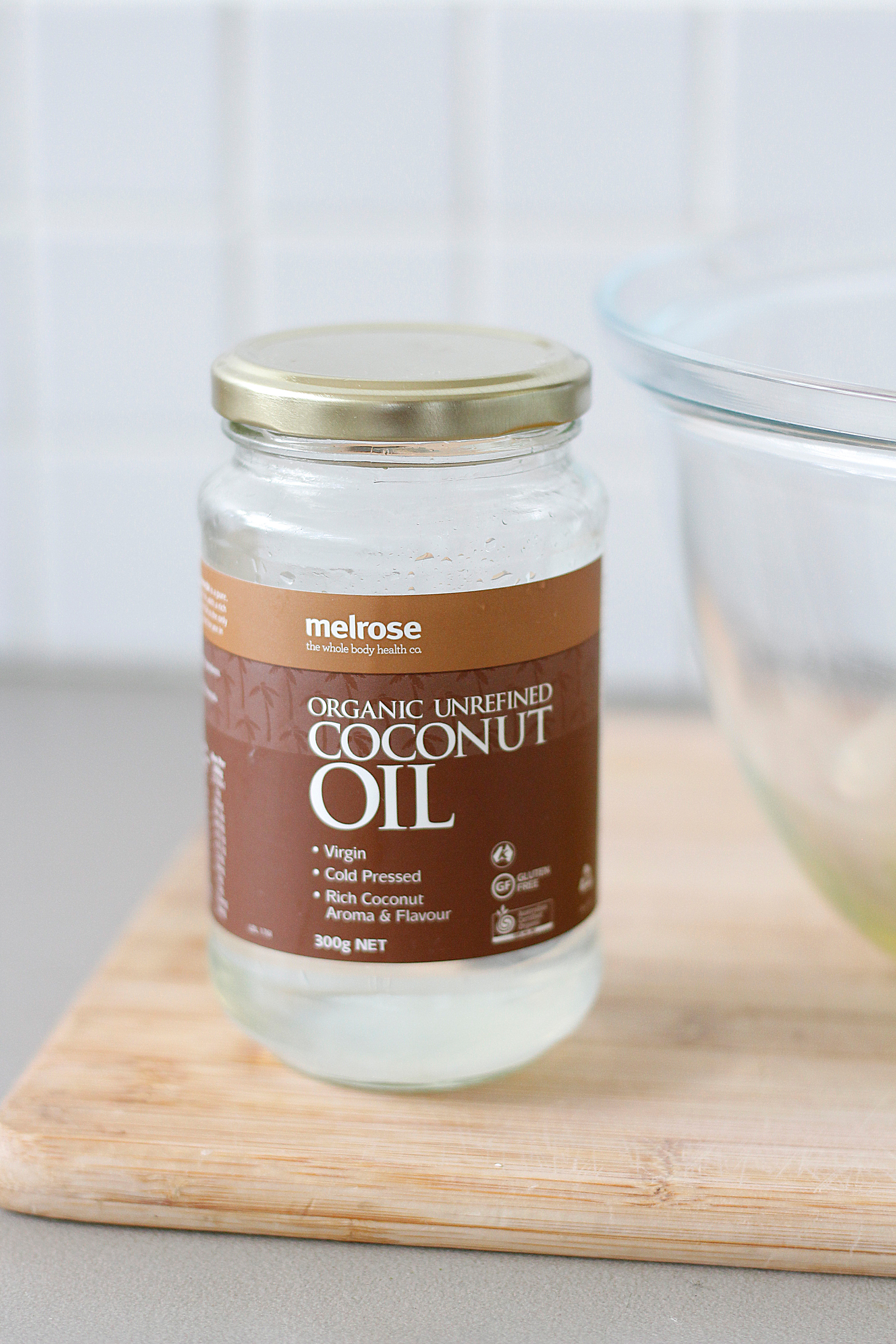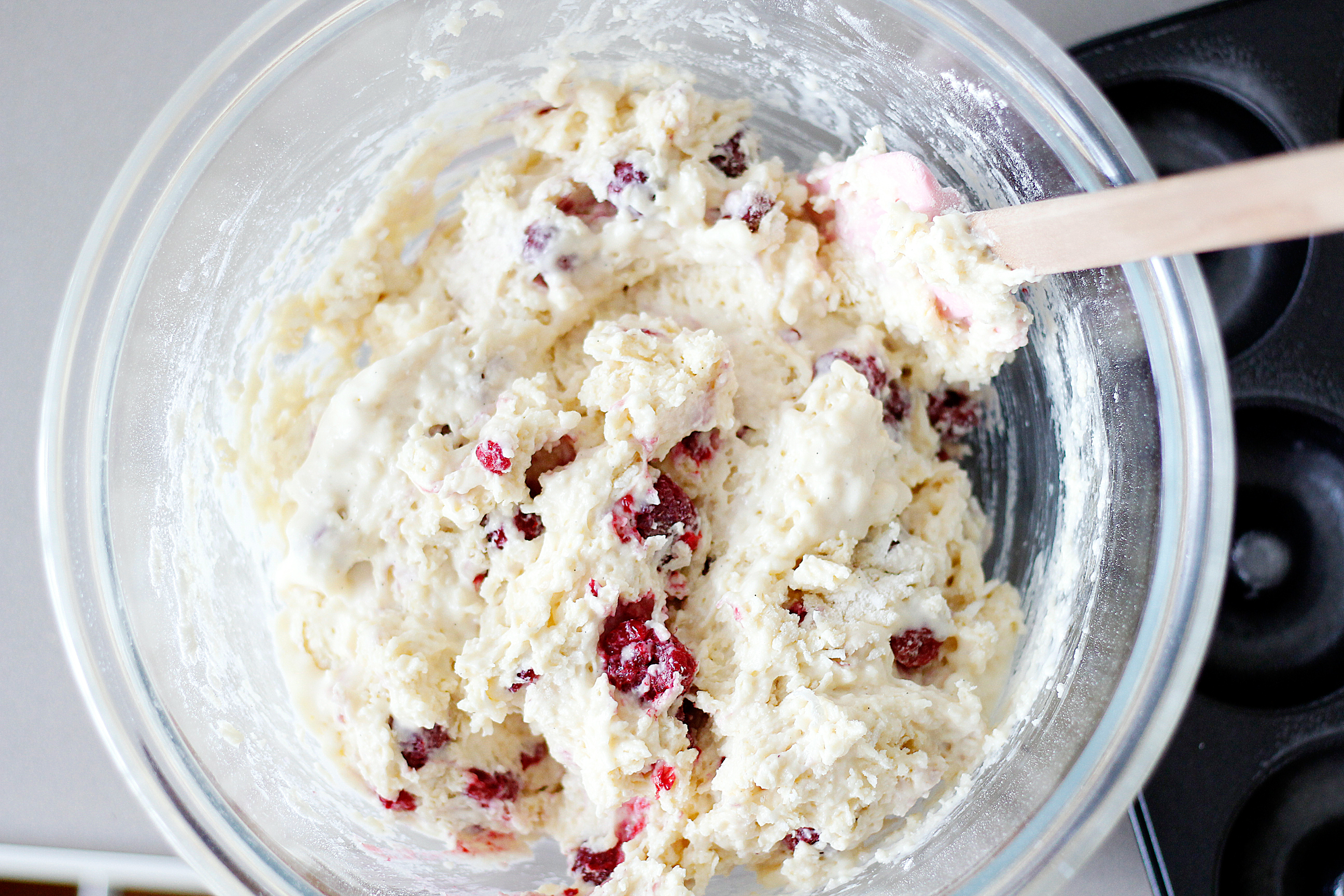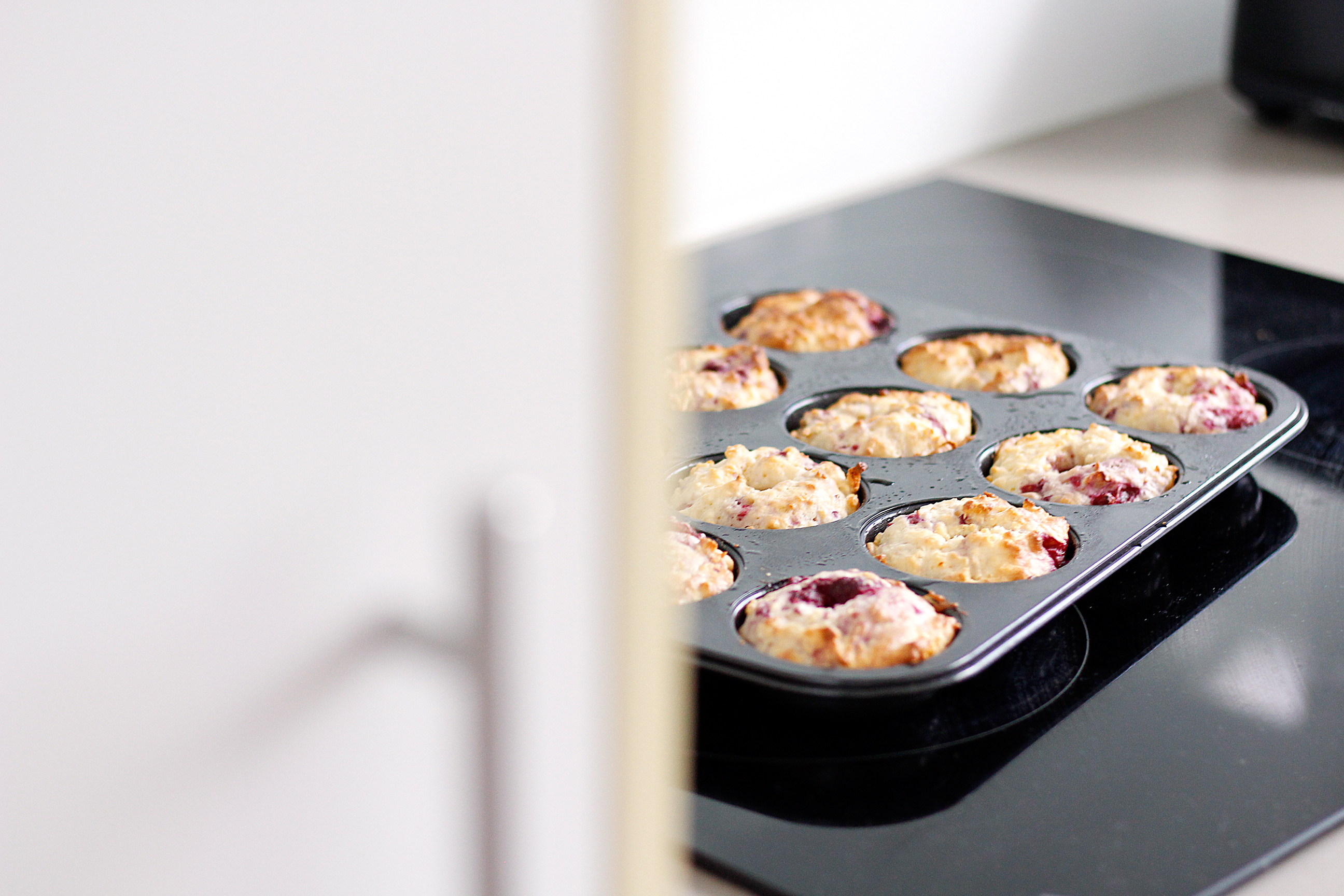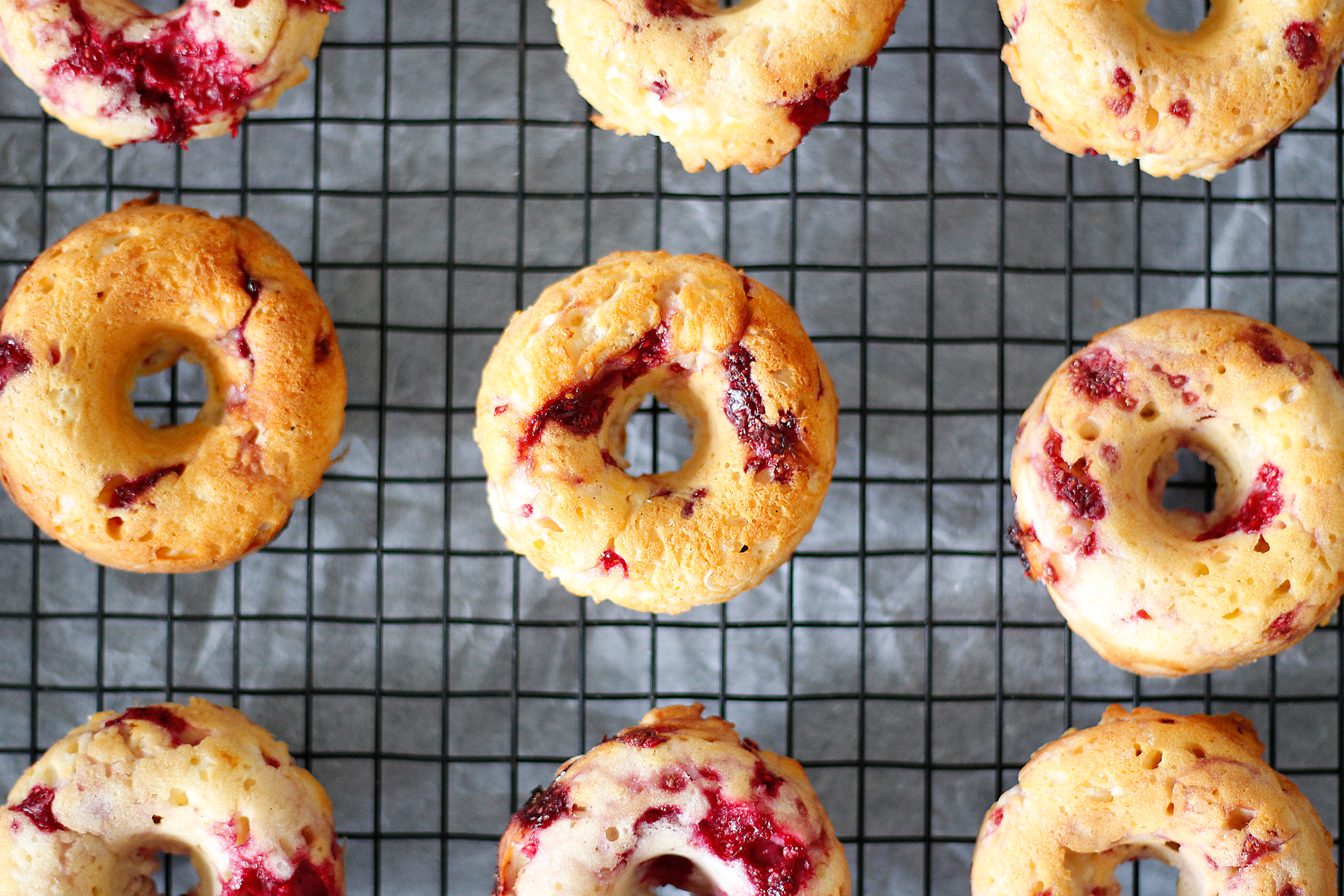 I've had my doughnut baking tray for a while now, I think I purchased it from Kmart a long time ago, but you can get similar trays in many kitchen stores, or online. If you can't find the tray, you can make individual doughnut moulds by shaping aluminium foil. Or, if you can't be bothered doing that, you can use this recipe to make muffins instead.
For this recipe, I used sweetener in place of sugar, and cut down the fat by replacing a large amount of it with Greek yoghurt. For the glaze however, I used regular ol' icing sugar – this is definitely optional if you're watching your sugar intake! The lemon glaze just takes them to the next level though, in my opinion.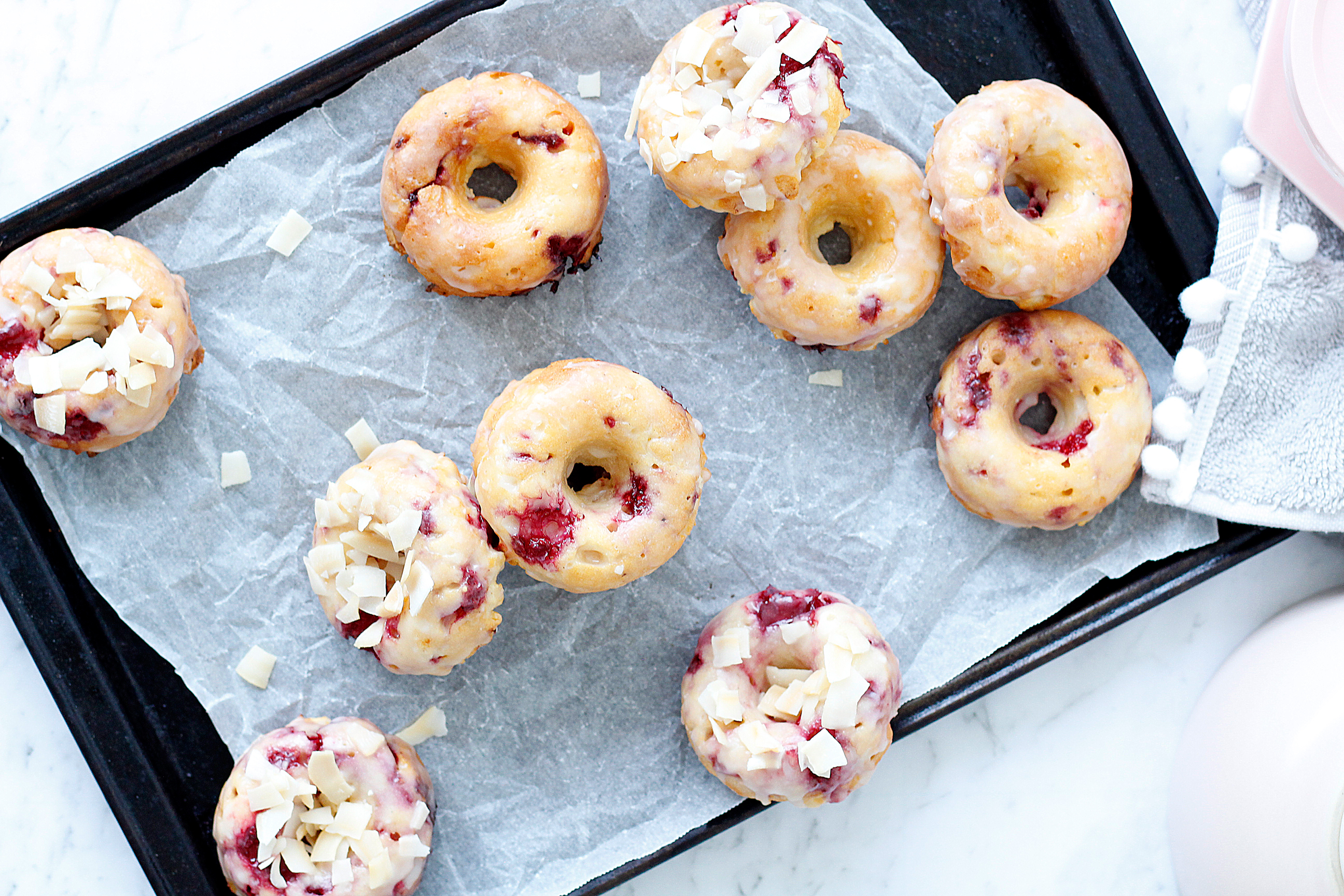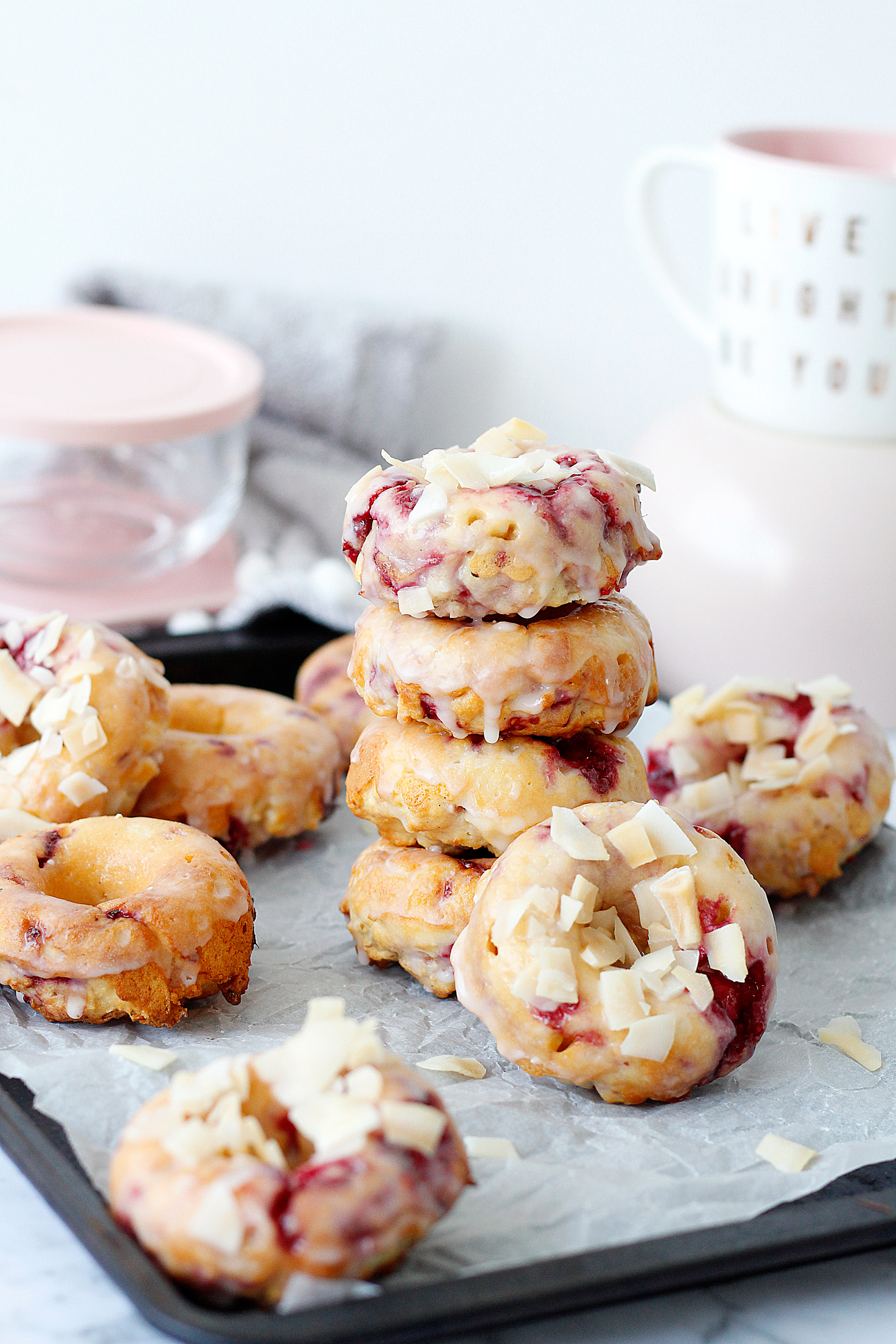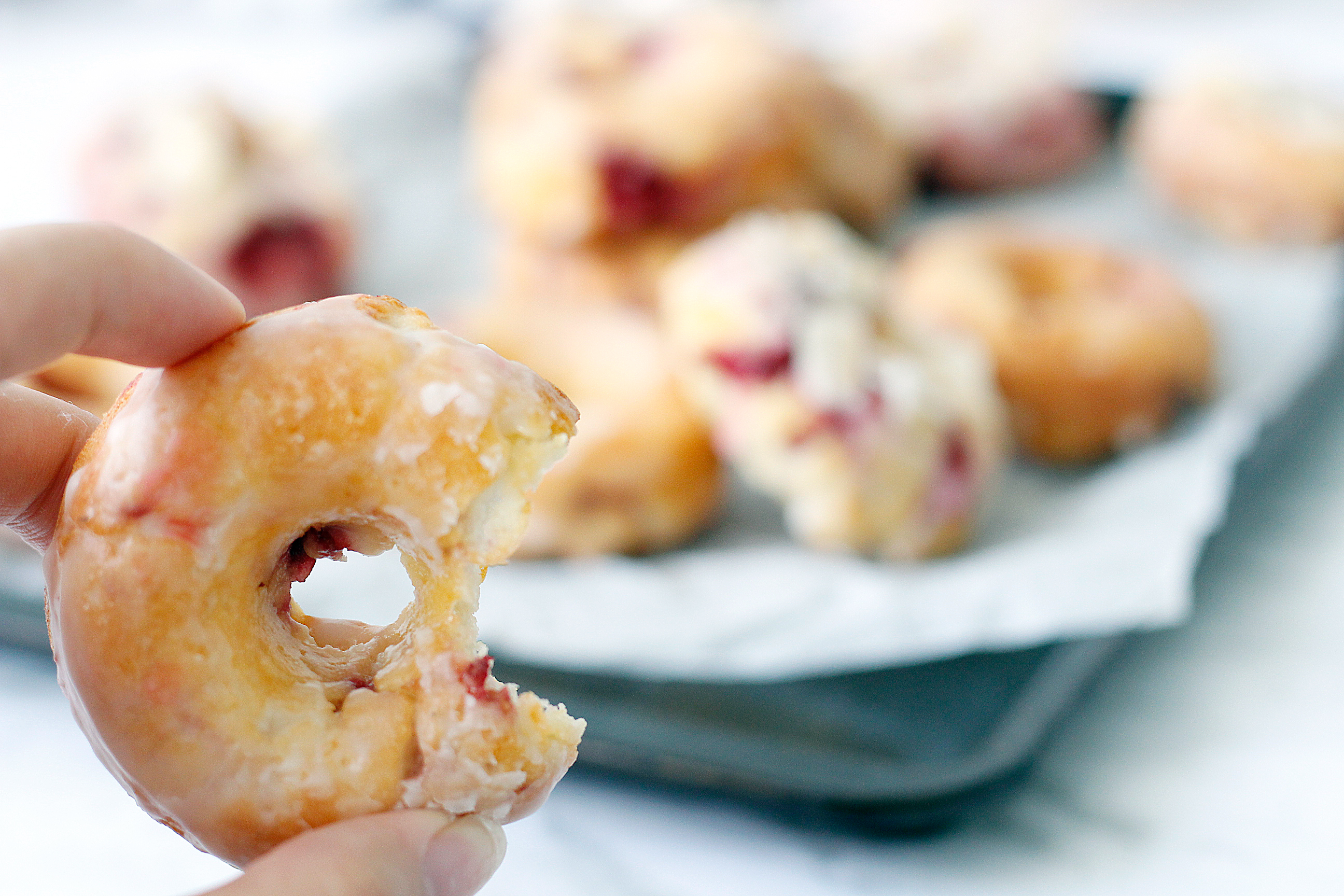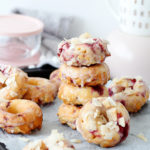 Raspberry & Coconut Baked Doughnuts with Lemon Glaze
Ingredients
Doughnuts
Spray oil

1/4

cup

coconut oil

3/4

cup

Natvia Natural Sweetener

2

eggs

1/2

cup

natural Greek yoghurt

3/4

cup

milk

1

tsp

vanilla extract

2

cups

self-raising flour

Pinch salt

1

cup

shredded coconut

1

cup

frozen raspberries
Glaze
1

cup

icing sugar

3

tbsp

fresh lemon juice

1/2

cup

roasted coconut chips
Instructions
Preheat oven to 200ºC. Lightly grease a doughnut baking tray with spray oil. In a bowl, add the coconut oil, sweetener and eggs and whisk to combine. Add yoghurt, milk and vanilla and continue to whisk.

In a separate bowl, combine the flour, salt and shredded coconut. Fold dry ingredients into wet. Add frozen raspberries into batter and stir until just combined.

Scoop batter into each doughnut mould and bake for 15-20 minutes, or until doughnuts are lightly golden on top. Place on a rack and allow to cool completely before glazing.

For the glaze, place icing sugar into a bowl and whisk in lemon juice slowly, adding more or less depending on the consistency of the glaze you'd like. Dip doughnuts into the glaze and on to a wire rack with a tray underneath to catch the excess glaze. Double dip for a thicker icing on top. Sprinkle with roasted coconut chips while the glaze is still wet. Serve with a cup of tea!
---
Let me see all of your food creations and delicious snaps by using the hashtag #eatnik on your photos!
2