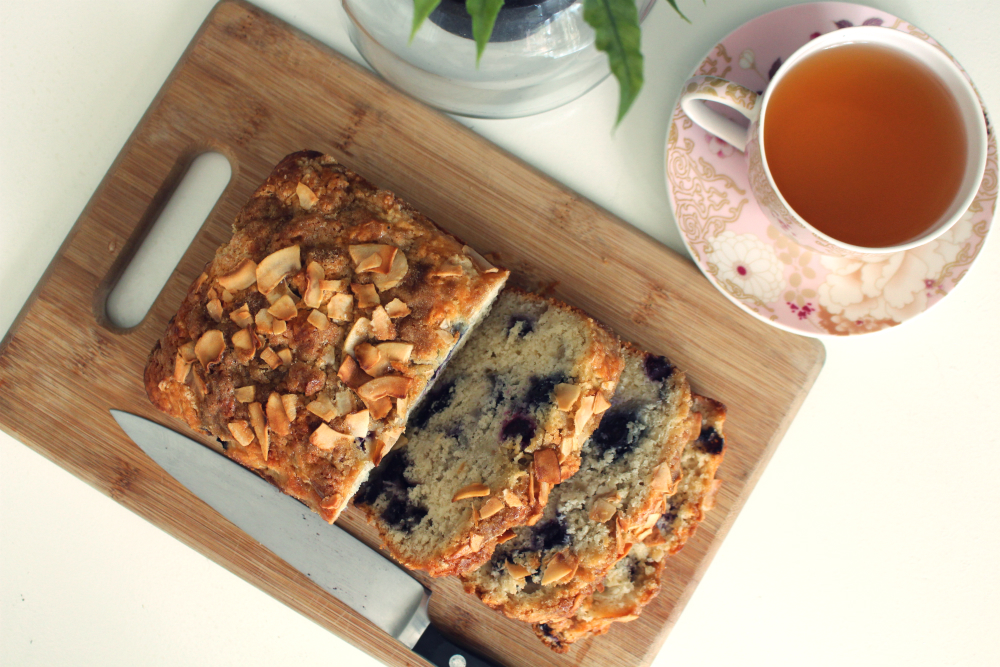 Life update: Sorry, I've been M.I.A for a while. My university decided they wanted to see how far they could push my levels of anxiety and stress by dumping a shit load of work on my shoulders. So basically, I've been either typing critical essays or crying for the past couple of weeks, and haven't had time to blog. In a short three weeks I'll be free though, and you'll get sick of me because I'll be writing too much. Anyway…
Lately I've been drinking large amounts of green tea.
Naturally, the cake cravings have kicked in, because what compliments tea better than a sweet treat? Having run out of bananas, banana bread was out of the question, and to be honest, I wanted to make something a little different.
The combination of pear, coconut and blueberry go so well together in this loaf, and the quantity of fruit makes the final product nice and moist (when you're describing cake, using a word like 'moist' is acceptable). It's incredibly simple to whip together; it's more the baking time that requires a little patience, but the result is well worth the wait.
I've basically eaten the entire loaf by myself, whilst I study, and it has been very effective as a snack, so I do recommend.
Pear, Coconut and Blueberry Loaf
Serves 10
What's inside?
275g self-raising flour
1 tsp baking powder
80g desiccated coconut
100g castor sugar
1 cup coconut cream
¼ cup vegetable oil
2 eggs
1 tsp vanilla extract
2 ripe pears, peeled and diced
120g frozen blueberries
¼ cup toasted coconut flakes
Read the rest of the recipe here
0